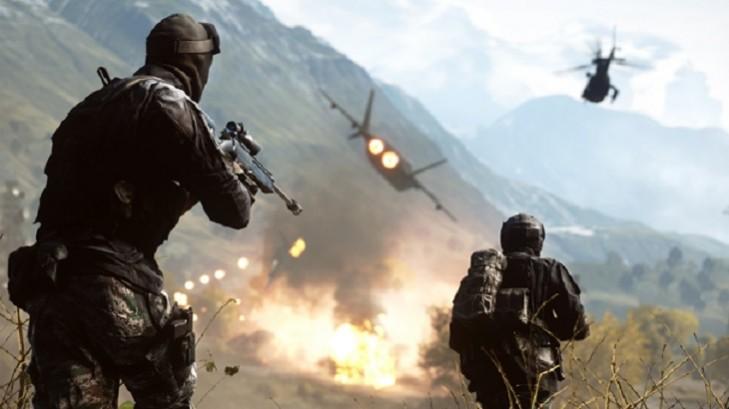 The next game from EA's Battlefield franchise, Battlefield: Hardline is cops versus robber's game and it will be rolling out in 2015. But in 2016, EA will return to its military shooting roots with Battlefield 5, which will be like Battlefield 4.
EA has previously confirmed that there will certainly be a Battlefield 5 in 2016. This was further confirmed by Blake Jorgensen, CFO of EA at a UBS Global Technology Conference. He claimed that EA has already shaped up a "fun, new Battlefield" game, "that will be a return to a Battlefield military-style game; more to come on that," GameSpot reported.
He did not reveal anything more apart from the above statement. In 2014, Patrick Soderlund had hinted that Battlefield 5 was already in development and had assured that the game will be offering, "More features. More extras. More destruction."
Battlefield: Hardline was delayed by EA, which had earlier scheduled its release in 2014 itself, the company only recently moved its release to 2015. Apart from this 2015 will also see the release of Star Wars: Battlefront, which is being developed by DICE.
EA has said unlike the Call of Duty game franchise that rolls out every year Battlefield franchises have not been annualised. "We want to give Battlefield 4 and Battlefield Hardline players more time to enjoy these games and immerse themselves in a game, the live service, and the community," said Andrew Wilson, CEO of EA.
Battlefield 4 Final Stand Releases Gameplay Trailer
DICE has released the gameplay trailer of the last Battlefield 4 DLC, Final Stand, ahead of its general release on 2 December 2014.
Final Statnd is already out for Battlefield Premium members. The DLC will be inclusive of four Russian maps, all set in the winter season. The DLC will also have new weapons, gadgets, vehicles and Levolution. The game will also contain futuristic tech like Rorsch MK-1, XD-1 Accipiter attack drone.