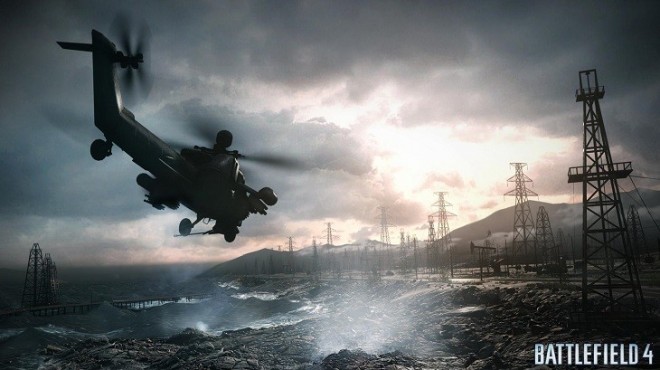 DICE, developer of Battlefield 4, has rolled out patches for the game's PlayStation 3 version, mainly to fix issues which have been plaguing the FPS game for some time now.
This patch has reportedly been released to Europe and will be out in North America later today, and will improve the performance of the game, providing it with stability.
The crashes were occurring during existing vehicles, displaying bullet damage, multiplayer round transition, going out of the map area, firing certain weapons, using many weapon accessories and options menu opening.
The field upgrades for "Indirect Fire" and "Perimeter Defense" have been reactivated. It will also fix the issue of one-hit bug and will improve hit sync.
Below are the other details that the patch will fix (Polygon):
Fix for getting stuck in infinite loading screen
Fix for flares exploit, where you could deploy flares faster by leaving and re-entering a vehicle
Moved an infantry spawn point on Rogue Transmission at first base that was previously positioned outside of combat area
Adjusted AT weapon at first base on Rogue Transmission from second floor barrack to outside on ground. Previously, players had to destroy a wall in order to reach the weapon
Performance fix when firing upon large destruction objects (mostly after Levolution events)
Minor performance optimisations
Fix for destroyed object parts still being visible in the game world
Smoother movement of networked objects (like vehicle turrets)
Fix for audio randomly dropping out when driving a US tank
SP/South China Sea: Added collision for place where player could get stuck
Battlefield 4 has been having a series of issues ever since its release on consoles. The sad part for fans and the company alike is the continuation of the existence of such problems. DICE had released China Rising DLC but many reported that they were booted or dropped out from the servers. DICE had earlier said that it would be holding back all future projects and concentrating on working on the fixes. It had even shared some of the difficulties if faced.
"We are already working on the next PS4 update that will contain more fixes and have a bigger focus on game stability. Stay tuned," said DICE, Joystiq reported.