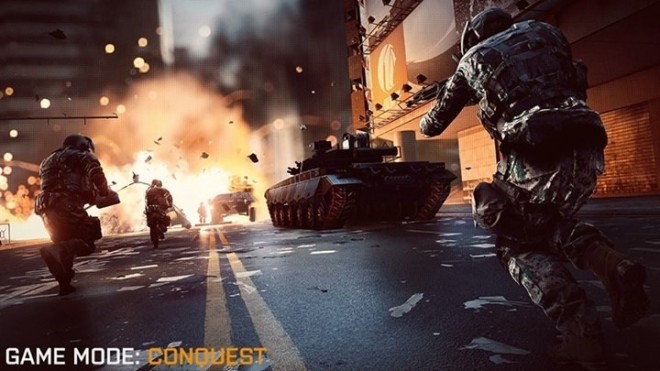 Upcoming FPS video game Battlefield 4 will get its downloadable content (DLC) - titled China Rising - in December, confirmed Battlelog, a social networking service.
China Rising is Battlefield 4's first of the five planned DLCs, which introduces players to huge maps across the Chinese mainland and will include new vehicles and equipment. The China Rising DLC is also offered as a pre-order bonus.
However, the DLC will be available on 3 December only for Battlefield 4 Premium members, two weeks before being offered to general public, MP1st reported.
Battlefield Premium members will get exclusive access to the following items (CVG):
November 4 - Gold Battlepack
November 11 - Premium Emblems and Soldier Portraits
November 18 - Premium Camo Paints
November 30 - Double XP
December 1 - Double XP
December 9 - Gold Battlepack
December 16 - Premium Dog Tags
December 23 - Premium Knife
Easter Egg
A new Easter Egg for Mirror's Edge was revealed by VG247 in Battlefield 4. Mirror's Edge was revealed at the EA press conference during E3 2013 but it was said that the game will be launched only when its completely ready. much to the disappointment of some fans.
With the discovery of the Easter Egg, we can deduce that the game is in development. The video show a TV screen in its second campaign mission with the words, "Do you like to run?" and suggest combinations that feature heights and the colour red. Also a closer inspection will show you the word "Faith."
(YouTube Courtesy: MrVg247)

Comparison Video PlayStation 4 vs. Xbox One
Digital Foundry has released a video comparison using the gameplay footage on Xbox One and PlayStation 4 versions. Though the differences between the videos are not very clear-cut, it is very much noticeable.
The Xbox One version is running at 720p and PlayStation 4 on a higher resolution of 1080p.
(YouTube Courtesy: DigitalFoundry)

Release Date
Battlefield 4 releases on 29 October for PC, PlayStation 3 and Xbox 360. Next-generation console releases will be in the month of November.
Check Out the Multiplayer Trailer for Battlefield 4
(YouTube Courtesy: GamesHQMedia)