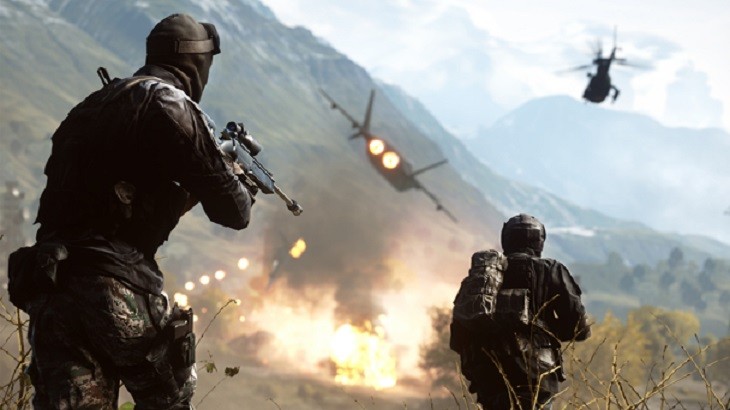 Battlefield 4, the FPS gaming title from DICE and EA gets a brand new Battlefield 4 Premium Edition that will be inclusive of both single and multi-player modes that was found in the original game. It will be available on PlayStation 3, PlayStation 4, Xbox One and PC (via Origin) on 21 October 2014.
The Battlefield 4 Premium Edition will bring nearly five expansion packs that will be loaded with new content including 20 new maps, new game modes, vehicles, weapons and more, said EA in an official post. It is to be noted that the game will not be coming to Xbox 360.
The game will be including the following features:
Five Expansion Packs
Second Assault
China Rising
Naval Strike
Dragon's Teeth
Final Stand (Upcoming Expansion)
Other features include:
Single player and multiplayer campaigns
Exclusive personalisation options like camos, paints, emblems, dog tags and more
Priority position in server queues
12 bonus Battlefield 4 Gold Battlepacks
The Battlefield 4 Premium Edition will be priced at $60. This edition will also include Battlefield 4 Premium membership costing $50, GameSpotreported.
(YouTube Courtesy: Battlefield)
Issues in Battlefield 4 have Damaged Player Trust, Says Producer
Since its launch in 29 October 2013 Battlefield 4 has had a problematic launch and DICE had to stop working on its future developments and games to fix issues in the game.
David Sirland, producer at DICE LA, told GameSpot in an interview that it lost the trust of the player when issues with Battlefield 4 surfaced.
"I can absolutely say that we lost [player] trust in the game's launch and the early parts of the year. We still probably have a lot of players who won't trust us to deliver a stable launch or a stable game. I don't want to say anything because I want to do. I want them to look at what we're doing and what we are going to do and that would be my answer. I think we have to do things to get them to trust us, not say things to get them to trust us. Show by doing," said Sirland.
However he promised that these mistakes will not be repeated because the developer has changed its work process. This changed process will make the development more open and will allow gamers to play the games early in the development process so that they can help in having a smooth game launch but giving the necessary inputs and thereby making the changes and improvements to the game.
It is to be noted that DICE has already put this practice of bringing gamers in early development with its upcoming cops vs criminals title, Battlefield Hardline. The company rolled out a public beta version of Battlefield Hardline in June 2014. The second beta is expected to roll out later in the year. Though Battlefield Hardline was expected to be released in October 2014, it has been delayed to February 2015. The delay according to the report was caused by gamers asking for more innovation in Battlefield Hardline.
Sirland also added that he believes that the company will have to earn its trust back and added that that was his "end goal," getting the trust of players back and make them like Battlefield again.
However, his statements contradict that of Blake Jorgensen, chief financial officer at EA, who had said, "We haven't seen any damage [to the brand from these issues]. Clearly we're very focused on protecting that brand."
Battlefield Hardline will be releasing on PC, PlayStation 3, PlayStation 4, Xbox 360 and Xbox One.
Fall Update - Now Online
DICE recently released (30 September) Fall Update for Battlefield 4 that brings some much needed tweaks and changes. Below are the changes brought in by the update:
Improvement in player movement
High Frequency Network update
Reduced visual recoil for guns.
Tweak in Battlefield 4 netcode.
Introduction by popular demand, Classic Mode.
Improvements in HUD and UI.