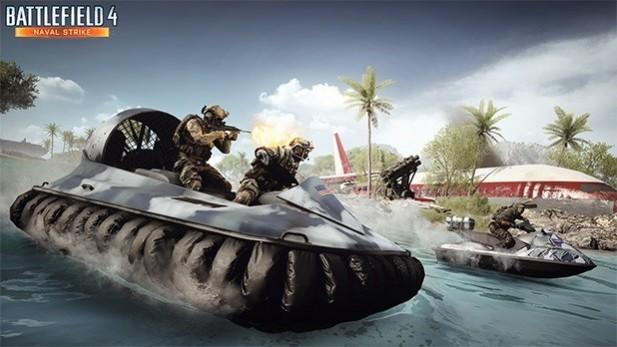 Problematic FPS title, Battlefield 4 from developer DICE and publisher Electronic Arts, is all ready to usher the all-new expansion that is focused on water-based combat taking players to the South China Sea.
The expansion will also bring four new multiplayer maps namely Lost Islands, Nansha Strike, Wave Breaker and Operation Mortar.
The blog on the official website, invites players to "Drop a submarine on your foes as you infiltrate a naval base or rush between shipping docks and rocky islands on the massive Wave Breaker map. Wage war across stormy seas in the largest ocean stretch in a Battlefield map yet with Nansha Strike. Storm an abandoned cliff-side resort, or get lost in the breathtaking vistas in Operation Mortar."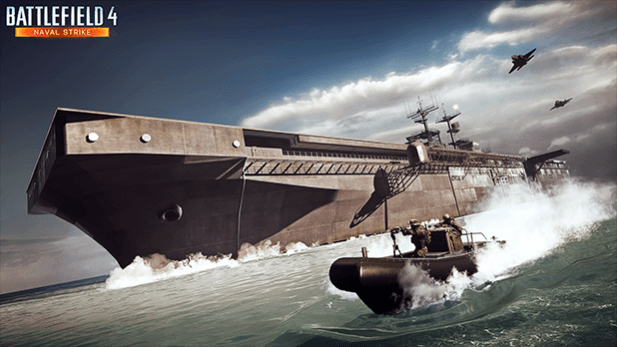 Naval Strike expansion will bring in five new weapons and introduce a new amphibious hovercraft vehicle. (See Also: Battlefield 4 New Update for PC and Xbox One)
The expansion will also contain two additional gadgets:
3GL (3 grenade launcher) attachment for the Assault class
Anti-Heli Mine; an aircraft disabling projectile for the Engineer class
Apart from these, there will be ten new assignments with unlocks and the all-new Carrier Assault mode, a fan-favorite mode that re-imagines the classic Battlefield 2142 Titan Mode.
Premium players will get a two week early access to Naval Strike. The expansion will be releasing "late March." Battlefield Premium subscribers will also get the other four expansions - Second Assault, China Rising, Dragon's Teeth and Final Stand and costs $50. Premium members will also be given access to 12 Battlepacks, weekly exclusive content, priority position in server queues.