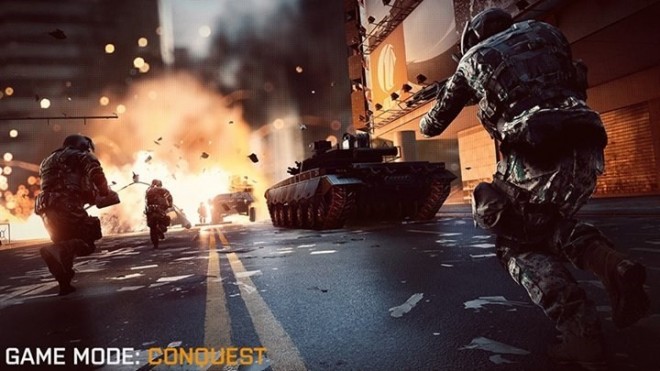 The PlayStation 4 version of Battlefield 4 has been experiencing a serious issue wherein players are greeted with a 'CE-34878-0 Error' on their screens.
This error will corrupt the saved file which must be deleted. Though there has been no permanent fix for the issue from Electronic Arts (EA), a Reddit user has come out with a temporary fix for the issue.
There are two ways of fixing it, GamingBolt reported.
Fix 1
Players must make sure that Battlefield 4 is not running on PlayStation 4 and then follow the following steps:
Step 1: Go to Settings -> PSN-> Sign out
Step 2: Now offline, start Battlefield 4.
Step 3: When you get to the main menu, tap the PS button go to your profile and log into to PSN.
Step 4: Now online, select multiplayer and begin playing.
Step 5: Play for few rounds until CE-34878-0 error pops up
Step 6: Follow Step 1 again
The above fix does not solve the problem completely, but it will fix the issue of game crashing on the main menu, allowing you to play the game for an hour.
Fix 2
Players must keep on hitting the X button and jump to the multiplayer mode before the error shows up.
Battlefield 4 Servers Attacked
Battlefield 4's PC version was under attack this weekend, causing frustration for players who wanted to catch up with some multiplayer action on their PCs.
The servers of the game were under a denial-of-service attack, Kotaku reported.
The Battlelog main page carried the below message prior to its replacement with PlayStation 4 news post. It read, "We are currently experiencing attacks on our infrastructure that is impacting online gameplay on BF4 PC. We are working on mitigating actions".
Ali Hassoon, staffer at DICE confirmed the news saying, "We are being targeted by a DDOS, but working on fixing it ASAP. I'm sorry somebody is ruining your and my day. Rest assured we are doing our best to mitigate the situation though," on the Battlefield forums.
There were also reports of players facing trouble while logging on to the game, being stuck at level one gear and losing their progression bonuses.