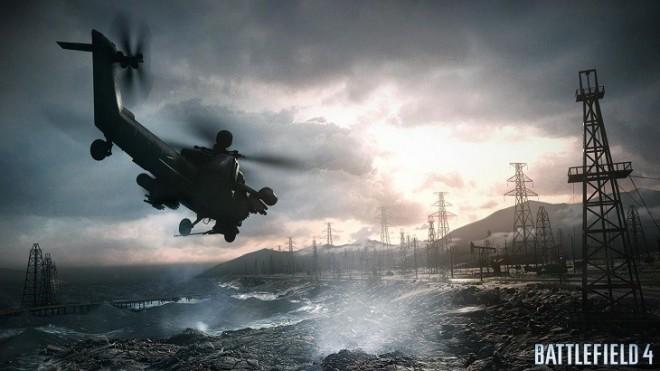 DICE has finally released a patch for Battlefield 4's PC version which will add fixes to the kill trading bug, sound loop error and other issues, which were troubling players of this FPS games at different times, heckling their gaming experience.
A 'kill trading' happens when two players fire at each another and die at the same time. This update was released to keep the tabs down on kill trading. However, fixing these bugs has led to some new bugs.
DICE has reported about a couple of new bugs after the release of the patch, "We have noticed that players who have SLI enabled on their graphics card may experience graphical flickering. Also, we're looking into the issue where the revive bar would get stuck on-screen in some instances. Both of these have our attention, and we're investigating them," GameSpot reported.
Below are the Battlefield 4 PC Patch - Changelog (DSO Gaming):
Fix for a crash that would cause the game to stall, resulting in a sound loop. This should eliminate most of the problems relating to this.
Fix for the SUAV (introduced in the China Rising expansion pack) not exploding when hitting enemy soldiers. While these indeed should be deadly, they were never designed for "roadkilling" opponents.
Fixed one of the issues related to the so-called "Netcode" (see below for details)
Fix for player tags not always showing when needed to, resulting in players shooting team members.
Fix for graphical flickering appearing on terrain.
Fixed the instance where players suddenly would transition into Spectator Mode while playing the Defuse game mode.
Fix for a Defuse bug where none of the teams would win a round by letting the timer run out. -Fix for players getting stuck in the revive screen after being killed.
Fix for players getting stuck in the kill camera after being revived.
Fix for the game mode specific ribbons being counted twice in the multiplayer progression.
Made the NVidia 331.82 driver version mandatory for all players.
Disabled DirectX 11.1 on NVidia cards that have outdated drivers.
Fixed driver version not being properly detected on NVidia Optimus systems.
Fixed a minor crash that could occur when bringing up the scoreboard.
Fix for the issue where the game would get stuck in loading screen when players tried to join a Second Assault map without actually owning Second Assault.
"Netcode" improvement: We've addressed the so called "Kill trading". This refers to when two players fire at each other and, seemingly, both die at the same time. The time window where a bullet could cause damage from an already dead player is now calculated as intended, decreasing the timeframe when players with high latency could get a kill, even though they should be dead according to the server.
Megalodon Easter Egg Search Leads to Another
Several players immediately jumped servers running Paracel Storm map, after the news of the likelihood of finding a hidden Megalodon Easter Egg on Paracel Storm Battlefield 4 map was shared, reported IBTimes.
This churned out numerous theories and ideas on such existence, and later one Easter Egg was found at the Rogue Transmission multiplayer map, paying homage to the "Jurassic Park" movie.
This was triggered by hitting buttons that were hidden on the map simultaneously. This resulted in the sound of a dinosaur pervading all servers and of trees, sounding as if the animal was nearby.
Some players turned their focus on internal files, and maps designated for Hainan Resort were found to contain sound files.
Later a DICE developer confirmed the existence of Easter Egg on Hainan Resot: "Yes there is an easter egg on this map which very few have seen," a Reddit user reported.