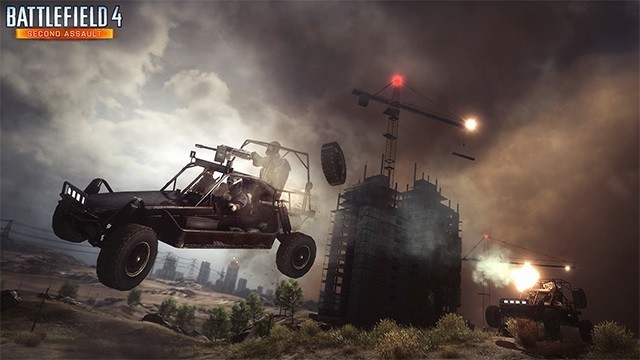 DICE has been having a troubled launch for its latest game, Battlefield 4, with issues with the server connections, bugs and other glitches. The headshot glitch is one such issue troubling players, and DICE has said that it will be fixing the issue soon.
The headshot glitch is a "one hit kill" where players get killed in one shot even when they full health.
As the video below explains, the headshot deals 50 damage but might even deal a double damage sometimes, killing off the player instantly.
DICE has stated in its Battlefield forum that it has been looking at a fix for the bug. "We now have a solid fix for this issue and will push it out as soon as possible. We will get back to you with an ETA on that update," it said.
"Finally, Youtuber jackfrags sent us a great video where he demonstrates the so-called '1 shot kill bug,' where it looks like weapons sometimes deal too much damage (although the real issue might be more complex.) We are reproducing this bug and working to fix it as soon as possible."
(YouTube Courtesy: jackfrags)
Not Offering Squad Join Feature
DICE has said that Battlefield 4 will not be having the pre-match squad creation feature, where players could meet their squad-mates in lobbies before they are ready for deployment, GamingBolt reported.
"We have a new feature in Battlefield where a new squad is created when a friend joins your game. You can toggle this option on or off by going into the options menu. We're not offering the old squad join feature because we didn't feel that the feature in Battlefield 3 was on par with the quality that we wanted to offer our players. We have no plans to add it in the future," responded DICE to a question about setting up lobbies before joining a game.