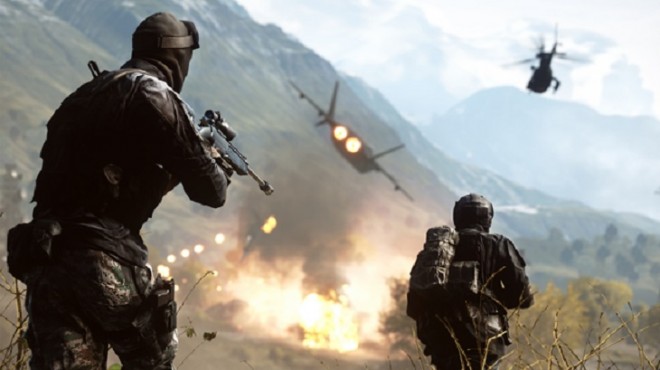 Battlefield 4, the FPS video game from developer DICE and publisher Electronic Arts (EA) gets details of its newest downloadable content (DLC) Dragon's Teeth. Moreover, according to a listing in Origin, the DLC is all geared up for release in July.
Dragon's Teeth DLC had confirmed that it will be getting the two-handed ballistic shield and further details have shown us that the DLC will also be getting five new weapons, a new vehicle and a new game mode, said a post on the game's official website.
The new DLC will take players into an urban combat zone in the Asian cities adding new multiplayer maps - Lumphini Garden, Pearl Market, Propaganda, Sunken Dragon.
Players will be battling against their opponents in the floating restaurants. They have to take up their arms and fight the huge monuments of despots in Propaganda, in modern high rises of Sunken Dragon, in the alleyways and on the rooftops of Pearl Market, using the fast-moving PWC's on canals in the park at Lumphini Garden or battle an infantry division there.
Players will also get five new weapons and will be able to unlock a new gadget - a Ballistic shield that blocks incoming bullets.
New battle pickup The R.A.W.R. has been added. The R.A.W.R. is a heavily armed remotely operated unmanned ground vehicle.
Players will get 10 new assignments and each assignment will get new unlocks.
In the new game mode – Chain Link, players will be able to Link together the capture points in order to win.
This DLC is the fifth in the series. Other released ones include Second Assault, China Rising, Naval Strike and Final Stand.
The DLC has been listed in Origin for July 2014, MP1st reported.
Considering the prices of the earlier DLCs, it might be priced at $15. But Battlefield 4 Premium subscribers will get the game which is part of $50 content pack.
Battlefield 4 Launch Problems are 'Unacceptable,' Says EA
Andrew Wilson, CEO of EA has termed the Battlefield 4's problematic launch as "unacceptable." He further said that the issue was not due to server but was a client side problem.
"For me, the situation we had was unacceptable. For the team it was unacceptable. We have worked tirelessly since then to make sure the gameplay experience got to where it absolutely should have been at launch and we're focused on that and we continue to deliver value to that player base," said Wilson to Eurogamer.
He also added that a number of development processes were changed in view of the issue and that it will not be repeated in future.
The developer DICE had to stop all developments in DLCs until it had fixed the problems in Battlefield 4.