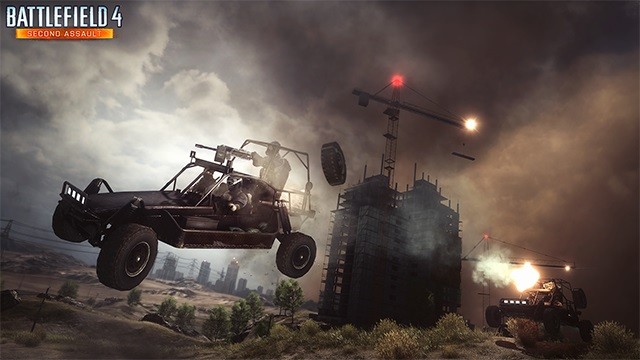 Xbox One users reported the disappearance of new timed-exclusive downloadable content (DLC) Second Assault, for Battlefield 4 from online store. Both Microsoft and Electronic Arts (EA) are reportedly investigating its unavailability.
This DLC was released on 22 November for Xbox One users who had signed up for Battleship 4 Premium membership which offers four Battlefield 3 maps.
Users reported that after logging into the Premium store, they found the pack was listed as "null data" and does not have any description or price. They are also not able to purchase or download it.
EA said in a game forums that they will be investigating the issue. "I know some of you have said already that it is being looked into but I wanted to just confirm it for you so you guys have a blue post to refer to. Right now all I can say is that we are aware of this issue and are currently investigating this with Microsoft. Once we have some more details I'll be sure to let you know," EA_Rick wrote on Battlelog.
Some users reported of being told that once the exclusivity period ends, the issue will be fixed, GameSpot reported. The disappearance caused many fans to react on Battlefield forums.
It was also reported that some players who managed to download and install the Second Assault DLC on Xbox One have no problems in gaining access to it. But this issue is only for those who are trying to install it now, the Escapist Magazine reported.
Second Assault DLC can be purchased as a part of $50 Battlefield Premium subscription and will also include other DLCs like China Rising, Naval Strike, Dragon's Teeth and Final Stand. Second Assault DLC will go live on all platforms on 3 December.