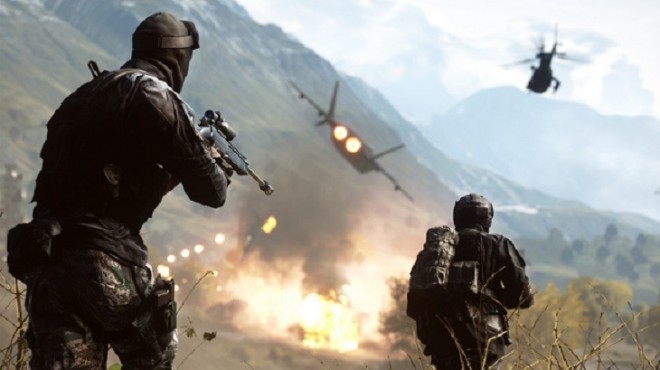 In order to compensate for the trouble caused to players during the launch of Battlefield 4, developer DICE has announced that it will host a double XP week, from November 28 to December 5.
The planned double XP week will enable players to double their experience points (XP), when they finish any multiplayer match. Apart from this, players will also gain access to special weapon upgrade.
"On December 5 we will give all players that log in to Battlefield 4 multiplayer a M1911 pistol scope," said Karl Magnus Troedsson, CEO of DICE, CVG reported.
"This special sidearm scope, previously reserved for our DICE developers, has a 3X zoom and is available for all classes in Battlefield 4."
Since the time of its launch on 25 November, Battlefield 4 was beset with issues like instability of server, corrupt save data, loss of XP and crashes.
"The game has experienced some turbulence during the launch period," hesaid. "While some platforms have had only minor problems, others have had more than their fair share of issues.
"Resolving the launch issues is our #1 priority. In fact, we are so serious that we have the entire team working to stabilize the game and we will not move on to other projects until we are sure that Battlefield 4 meets - and exceeds - your expectations."
Xbox 360 Title Update Released
DICE released its new Battlefield 4 title update for Xbox 360 version of the game that weighed 260MB. The update will fix some stability and crash issues and has other minor tweaks.
PlayStation 4 Update Coming In 25 November
Meanwhile, DICE has stated it will release an update for PlayStation 4 version of the game on 25 November that will fix stability issues.
"We have recently identified and eliminated three of the most common crash issues on PS4 in a hotfix," said DICE, CVG reported.
"We will continue to investigate and eliminate stability issues as we find them. We have a game update on PS4 in the works for the week of Nov 25 and will be able to share details on it soon," it added.