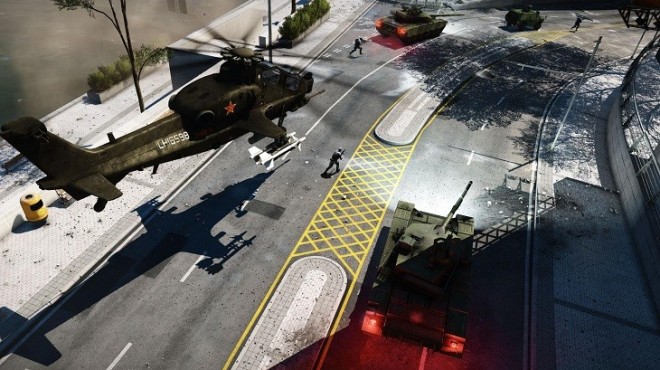 Game developer DICE has detailed Battlefield 4's downloadable contents (DLC) - the anticipated China Rising and Second Assault, confirming the release dates for the two and giving out the list of maps, vehicles, weapons, and modes that will be included in the two DLCs.
China Rising DLC will be inclusive of four big maps with the battleground located in different areas in the Chinese mainland. The DLC will include new vehicles, new weapons, gadgets and a Air Superiority Game Mode. China Rising DLC will be available from 3 December.
Battlefield.com has listed the following features in China Rising DLC:
Four multiplayer maps - Silk Road, Altai Range, Guilin Peaks and Dragon Pass
Five new weapons
Vehicles involving both air and land, like dirt bike for land and a bomber for air
Two new gadgets have been added - Unmanned Combat Aerial Vehicle (UCAV) for the Support class and Small Unmanned Aerial Vehicle (SUAV) for the Recon class
It will feature Air Superiority Game Mode
The game will have ten new assignments with newer unlockables
It will be available for the Premium members of the game, a couple of weeks earlier
Second Assault DLC will be featuring fan-favorite maps from its predecessor, Battlefield 3. This DLC will make good use of the Frostbite 3 engine that powers the game. Second Assault DLC will be available on 22 November.
Second Assault DLC will be inclusive of:
Fan favorite maps - Operation Metro 2014, Caspian Border 2014, Gulf of Oman 2014 and Operation Firestorm 2014
Five weapons that has been remastered specially for this DLC
The DLC will mark the return of Dune Buggy (DPV) vehicle.
It will have Capture the Flag game mode
The game will have ten new assignments with newer unlockables
The game will be available for premium members, a couple of weeks earlier
PlayStation 4, Xbox 360 and PC Patch Incoming
Battlefield 4's PlayStation 4 version faced several problems and issues, with many experiencing crashes while starting the multiplayer game.
DICE said it is aware of the issue and is working on an update. "We are aware of the frequent crashes in Battlefield 4 on PlayStation 4. We are hard at work identifying these issues and are hoping to get a game update out early next week. Stay tuned for more details as we can confirm them, and thanks for your patience!" it stated on Battlelog forum.
It further added that it is also working on an update for its Xbox 360 version which is now under the final testing and will soon go live. DICE said that its PC update will be fixing a range of issues.
Battlefield 4 was released on 29 October for PC, PlayStation 3 and Xbox 360. It was released for PlayStation 4 on 15 November. The game is slated for an Xbox One release on 22 November.