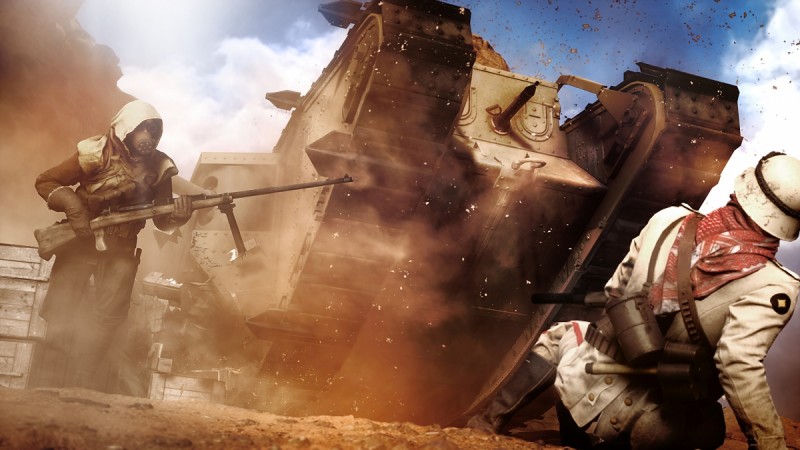 Battlefield 1, the upcoming first-person shooter from EA DICE, has a weird bug that leads to the game's resolution dropping to 160×90.
The bug was reported during the frame-rate test carried out by YouTube channel VG Tech.
Using the dynamic resolution technology, the game either lowers or increases the resolution, depending on how complex the scene is. VG247 noted that the highest resolution that was reached was 1,807×1,014 and the lowest was 1,100×620. There were instances when it also dropped to as low as 160×90.
The game has been released to Early Enlister Edition owners, people who pre-ordered the copy. The rest of the players will get the game on October 21. The game will be available on PC, PS4 and Xbox One.
Meanwhile, some players faced issues with the game (Early Enlister Edition of Battlefield 1) not getting unlocked at the prescribed time. EA had said that the game would unlock at 12.01 pm EST, but a new countdown post on the copy said it would not be available until 3.01 am EST. This got some players worked up.
EA Support tried to calm them down by saying that they would receive the game three days ahead of the rest.
In other news, DICE released Battlefield 1's companion app. The app is only 60MB and is available for free on both Android and iOS.
The companion app has a new user interface. There are some new features on the app - career feature, which allows players to check out their profile data and another where they can check the personal stats, awards and that of their friends. It also features customisation screen detailing weapon and gadgets availability with options to change it, along with emblems.