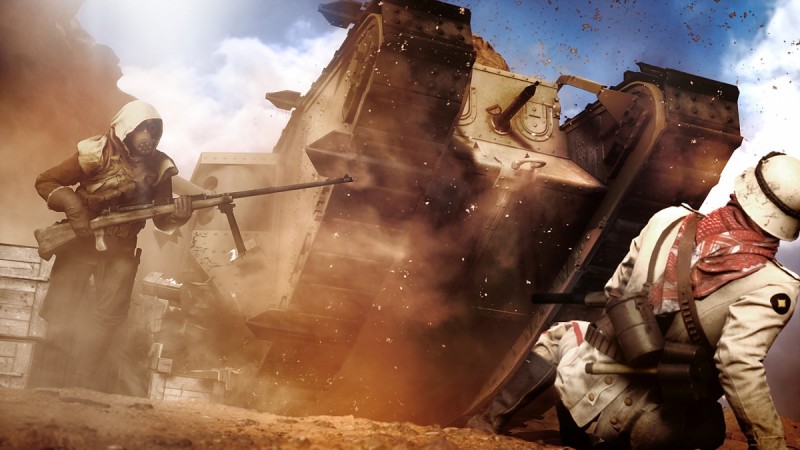 The much-expected Battlefield 1 will be available to even PC gamers from 21 October. As the game seems to have more loyalists on the PC platform than on consoles, the computer users should know the system-level conditions that need to be fulfilled to enjoy the game to its fullest when it is unlocked publicly.
Also, if you are a PC gamer having become eligible for the Beta Dog Tag, that was accorded to you for playing Battlefield 1 beta (that seeded recently) individually on four separate days and upon attaining rank 15, then to retain this Dog Tag and to properly play the game on your computers, you need to fulfil the hardware requirements given below:
Minimum and recommended system requirements for Battlefield 1:
Recommended:
Memory: 16 GB RAM
Nvidia Graphics card: 3 GB GeForce GTX 1060
AMD Graphics card: 4 GB Radeon RX 480
Operating system: Windows 10 64-bit
SoC: Intel Core i7-4790 or AMD FX-8350 Wraith.
Minimum:
Memory: 8 GB RAM
Nvidia Graphics card: 2 GB GeForce GTX 660
AMD Graphics card: 2 GB Radeon HD 7850
Operating System: 64-bit Windows 10 or Windows 7 or Windows 8.1
Hard disk space required: At least 50 GB
Video card: DirectX 11 compatible video card
Minimum internet speed: 512 Kbps.