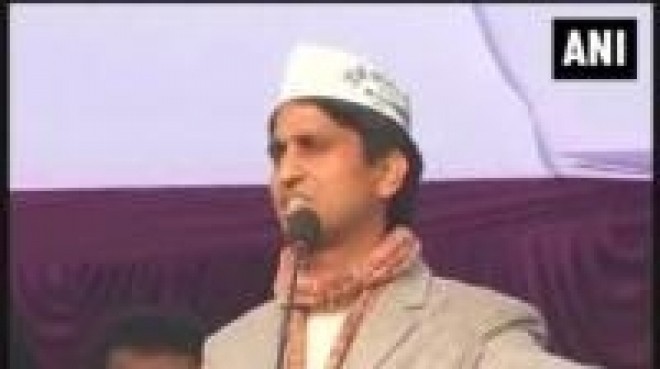 In yet another political fiasco between BJP and AAP, the former on Saturday lodged a police complaint against AAP leader Kumar Vishwas for making 'sexist' comments on BJP's chief ministerial candidate Kiran Bedi.
The Saffron Party, led by Nirmala Sitharaman, also moved the Election Commission against Vishwas for violating the model code of conduct. BJP told the Election Commission that the language used by the AAP leaders was not 'good for Delhi' and asked the EC to take appropriate action.
Vishwas made the 'sexist' remark on Bedi recently at an election rally in the presence of AAP chief Arvind Kejriwal.
According to the The Hindu, Vishwas had said, "Two problems BJP has with Arvind Kejriwal -- one is that he wears a muffler... did he snatched it from you and wear it? The other is that he coughs a lot... so what is your problem? Do you have to sleep with him in his bedroom or what?"
Bedi tweeted saying that a police complaint against Vishwas has been filed for his sexist comment in the presence of AAP's leadership.
Meanwhile, Vishwas denied the charges made against him by challenging the BJP to prove the allegations of his 'sexist' comment on Bedi by producing a video clip of the said remark. Vishwas also added that he would quit politics if the Saffron party proves the charges levelled against him.
As per reports, the BJP also plans to file a complaint against Kejriwal.