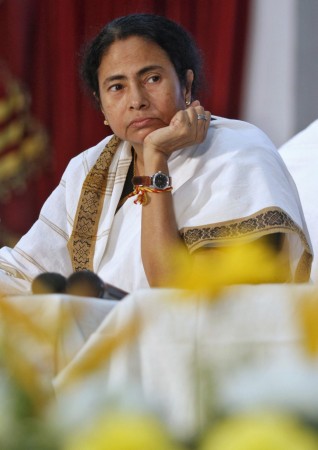 Former West Bengal Governor Gopal Krishna Gandhi announced on Sunday that he won't be contesting for Vice-President post, disappointing Trinamool Congress chief Mamata Banerjee, who was earlier let down by scientist APJ Abdul Kalam after he backed off from the Presidential race.
Mamata's interest in pushing Gandhi's candidature for the Vice-President post was in direct conflict with her ally Congress' choice, current Vice-President Hamid Ansari.
Gandhi said that he was not in the race for the Vice-President post and thanked West Bengal Chief Minister for her support. "I have thanked West Bengal Chief Minister Mamata Banerjee for having thought of me and suggested to the UPA partners my name for the Vice-Presidential election," he was quoted saying to the media.
He added that he called Ansari and congratulated him after his name was suggested by the UPA for the second term.
With Gandhi backing out from the poll, Trinamool Congress is reportedly suggesting Krishna Bose, a former member of Lok Sabha and wife of Sishir Bose, as well as Netaji Subash Chandra Bose's nephew, for the Vice-President post. There is no word on whether Mamata will back Ansari.
Ansari is supported by Congress, SP and BSP. Meanwhile, other political parties are yet to announce their decision.
On the other hand, main opposition party BJP is considering lending their support to Janta Dal (united) Sharad Yadav for the post.
Presidential polls have been in the limelight since last month, while inflicting rifts between allies and brining political foes together.