Smartphones these days pack some mind-boggling specs, like for instance 8GB of RAM or 256GB worth of storage, but while the RAM and memory capacities have increased exponentially, the same could not be said about the batteries. Yes, we have come so far to see 5,000mAh batteries in some mid-range offerings (sadly not in flagships) from China, but battery-life is still something that you can never get enough of.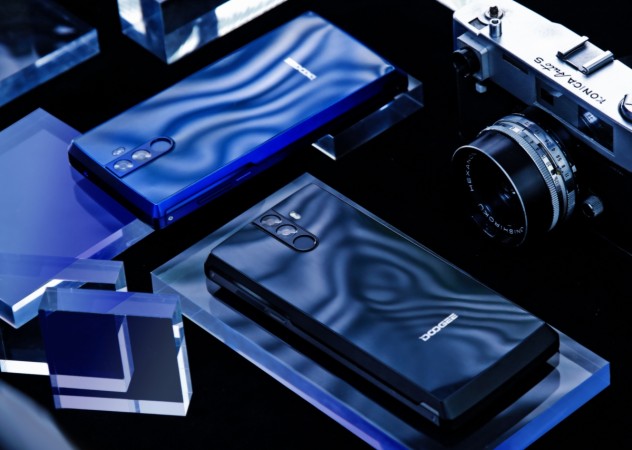 A smartphone with 8GB of RAM may be a power user's delight, but a smartphone with a superb battery-life is something that everybody would appreciate. And if you are looking for a smartphone that's all about battery and battery alone, then the upcoming Doogee BL12000 certainly shouldn't disappoint you. Don't believe us?
The BL12000, as the name suggests is powered by a "colossal" 12,000mAh battery. Yes, you've heard it right, all 12,000mAh of it.
The 12,000mAh "powerhouse" is easily the largest battery that we've ever seen on a smartphone, and we are mighty sure you have too. That's a lot of juice, right? Probably enough to deliver at least 4 days' worth of time between charges?
But Doogee doesn't want your excitement to end just there, the Chinese smartphone manufacturer also promises super-fast charging. It says that it takes only 4 hours to fully charge the phone's 12,000mAh battery, which is very quite impressive for a battery of this size.
And though the phone is all about the battery, it doesn't seem to disappoint with the other specs as well. The BL12,000 features a 6-inch FullView display with FullHD+ (2160x1080) resolution and 18:9 aspect ratio. Though the bezels on the sides are thin, there is a noticeable amount of top and bottom bezels.
The camera department is impressive too. The phone packs dual cameras on both the front and at the back. The rear dual-camera setup comprises of a 16MP primary camera and a 13MP secondary sensor, which allows for depth-of-field effect. At the front, there's a combination of a 16MP sensor and an 8MP wide-angle lens.
Apart from the impressive screen and cameras, the BL12000, like other battery-heavy smartphones packs mid-range hardware. It is powered by an octa-core MediaTek MT6750T processor coupled with 4GB of RAM and 32GB of storage, which is expandable up to 256GB via a MicroSD card.
The device features a rear-mounted fingerprint sensor below the dual-camera setup on the back panel, and it also comes with a facial recognition technology which Doogee calls "Face ID."
In terms of software, the BL12000 runs on Android 7 Nougat.
The BL12000 measures 162 x 74.7 x 14mm and weighs in at a whopping 300 grams. The thickness and the weight is the price you pay for having a behemoth battery on your phone.
For those interested, Doogee BL12000 can be purchased from Doogee's official store or Banggood for approx $179 excluding shipping and customs duties ( approx. Rs 11,300), which isn't bad for a phone that packs such a big battery.
The phone is available in two paint jobs - Black and Blue.