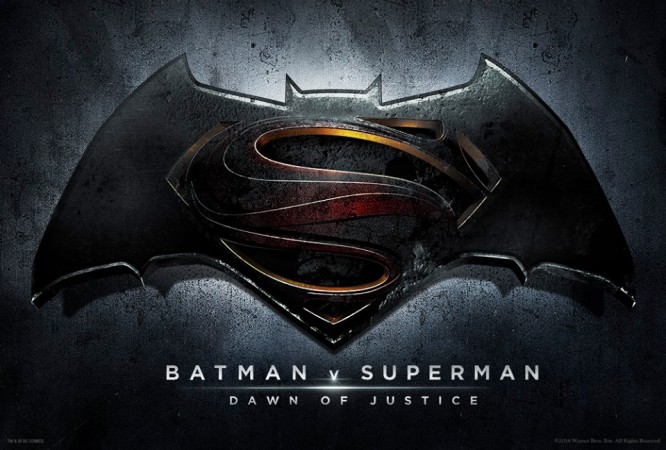 The teaser trailer of "Batman v Superman: Dawn of Justice" was very disappointing according to some fans and drew much flak after its controversial leak online. But there were still some loyal fans, who appeared at Monday's special IMAX screening of the trailer.
Zack Snyder, as a gesture of gratitude towards them, revealed through a Twitter post the first look of the detailed body-suit that Ben Affleck's Batman wears in the film. He also thanked the fans for showing up at the special screening through his tweet.
"Thanks to everyone that turned out for the #MondayBvSSpecialIMAXEvent screenings tonight! #BatmanvSuperman" wrote Snyder.
The suit has drawn many comparisons from the previous Batsuits that were worn in the old Batman movies and the fans were relieved that the features did not include nipples or the prominent codpiece which George Clooney had worn in "Batman and Robin".
Though Ben Affleck was not in a great shape during the filming of the movie, the suit made him look the part with its sculpted armour structure; same as the onscreen Batman costumes which have been used since Michael Keaton's Batman in the late '80s.
The symbol of Batman is also more subtle than in previous costumes and fans feel that the suit looks a lot like the Batman suit that the caped crusader wore in the 1986 miniseries "The Dark Knight Returns".
Snyder had revealed the first sneak peek of the costume in May 2014 through Twitter and in February 2015 he revealed the look of the costume that Jason Momoa wore as Aquaman.
The film is scheduled to release on March 25, 2016. Along with Affleck, the cast also includes Henry Cavill as Superman, Gal Gadot as Wonder Woman, and Jesse Eisenberg as Lex Luthor. Amy Adams plays the role of Louise Lane along with co-stars Laurence Fishburne, Holly Hunter, Jeremy Irons, Diane Lane and Jason Momoa.