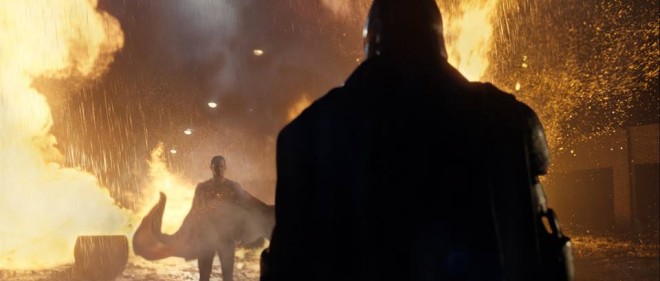 It seems 2016 will be the year of DC, as two of its long-awaited movies — "Batman v Superman: Dawn of Justice" and "Suicide Squad" — are about to hit the screens across the world this year.
The latest and final trailer of "Batman v Superman" is out, and it is much more intense and breathtaking than the previous trailers. The trailer showcases Batman, Superman and Wonder Woman in eye-popping action sequences while also exploring the mysterious past of Bruce Wayne and Princess Diana.
However, though the trailer is amazing, it didn't give any clues of how Green Lantern, Flash and other Justice League members would contribute to the story. Ezra Miller and Jason Momoa have been confirmed to play the role of Flash and Aquaman, respectively.
As reported by Movie Pilot, Dan Amboyer of "Younger" fame is speculated to possibly be the Green Lantern. Though he is listed as "Drone Pilot" on IMDb, Amboyer said he's not even sure how that description got there.
Though he kept mum on his role, there is a significant possibility that he might play Green Lantern as in the original comic books, Green Lantern's alter ego – Hal Jordan – is a US Air Force pilot.
It is also a possibility that certain Justice League members will side with either Batman or Superman, or both, and form two different teams. However, since the plot sounds too similar to Marvel's upcoming "Captain America: Civil War," it might not be a very good idea.
In the 2003 comic book series Superman/Batman, the other superheroes of Justice League formed a council to settle a dispute between Superman and Batman. The movie's plot will most probably take inspiration from this story arc.
"Batman v Superman" is all set to hit theatres across the world on March 25, and fans are eagerly awaiting the clash of two most iconic superheroes of all times. How prominent the role of Flash, Green Lantern and rest of the Justice League is will become apparent only when the film releases.