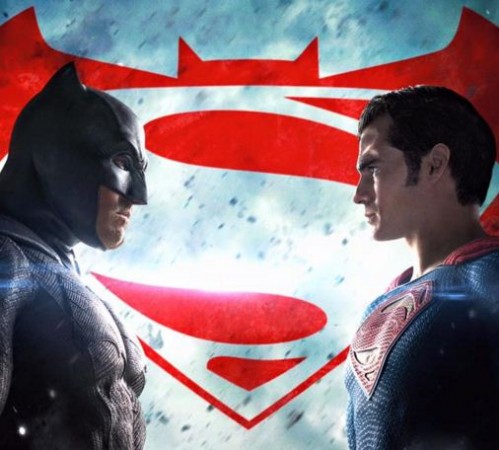 "Batman v Superman: Dawn of Justice" is just a couple of weeks away from its release. And as fans wait for the big day, some new details have been revealed about the cameos in the Warner Bros.' film.
While for the longest time we have known that Aquaman and Cyborg may appear in the film, it has now been confirmed that The Flash aka Barry Allen will make an appearance too.
Justice League fans may have been disappointed that apart from Wonder Woman no other character will have a major role in the DC movie, but now if rumours are to be believed then we may get to see not just Aquaman and Cyborg, but The Flash as well. There are also rumours about Green Lantern's cameo, but that is still very speculative.
While there are not many details about the role each of these characters will play in the film, Entertainment Weekly has revealed and confirmed how and where Flash will mark his presence in the storyline.
According to this report, Ezra Miller's Barry Allen/The Flash will appear in Bruce Wayne's (played by Ben Affleck) dream. The trailers have already confirmed that both Superman and Batman have various nightmares and dreams about dangers to come. And in one such dream sequence, The Flash apparently delivers a "cryptic message" to the Dark Knight, which could be a warning.
The report has also pointed out that this could not really be a dream, but a warning as The Flash has the ability to travel and bend time space. The website said that director Zack Snyder had, in an interview hinted that these dream bits in the film will act as warnings or actual glimpse of the future and one of them will reveal about the arrival of a supervillain on Earth (probably Darkseid).
While The Flash's cameo has been revealed, the appearance of other supervillains will be known only when "Batman v Superman: Dawn of Justice" hits theatres March 25, 2016.