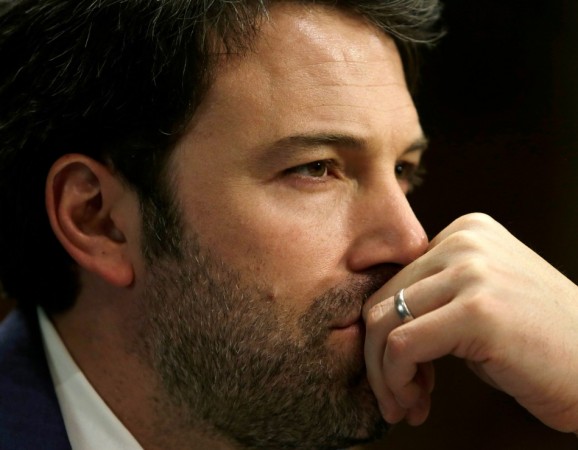 Fans of Zack Snyder's "Batman V Superman: Dawn of Justice" will not have to wait for long to get the first glimpse of the movie, as reports have it that the first trailer will be attached to "Mad Max: Fury Road," which is set for a 15 May release.
Warner Bros. has reportedly declined to comment whether these reports are true, but numerous sources have confirmed that the "Batman V Superman: Dawn of Justice" teaser is "absolutely attached" to all copies of "Mad Max: Fury Road."
On Warner Bros' decision to attach the trailer with "Mad Max: Fury Road," Collider's Steve 'Frosty' Weintraub wrote that they did not want it to clash with the trailer of "Avengers: Age of Ultron."
"If they wait until the weekend Mad Max opens on May 15th, Avengers will have already been out for two weeks and they can take over the conversation at a time when everyone is ready to talk about Batman and Superman," he wrote.
Over the months, there have been numerous rumours surrounding the plot of the action flick starring Ben Affleck as Batman and Henry Cavill as Superman. While the trailer won't necessarily give viewers a concrete idea on what the plot is, it will give fans a first glimpse of Batman and Superman in action.
However, that hasn't prevented fans from speculating what the plot of Snyder's latest offering will be. According to one theory, Lex Luthor could be the reason why Batman and Superman come to blows in the sequel to "Man of Steel."
Contrary to popular belief that Batman will seek out Superman and hold him responsible for the Battle of Metropolis, Badass Digest reported that it could be the other way around; Superman initiates the meeting, going to Gotham at the bidding of Lex Luthor.
It is not known why Superman would work with Luthor, but this piece of information has not gone well with fans.
"I don't want Superman to be manipulated by Lex and need Batman to tell him Luthor's a bad guy," one reader's comment on Badass Digest read. "Supes is a manipulated lackey in his own sequel," another opined.
"Batman V Superman: Dawn of Justice" will be in theatres on 26 March 2016.