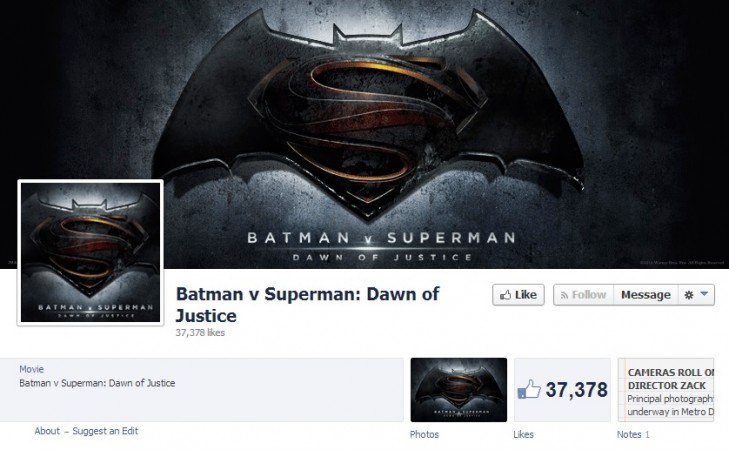 Zack Snyder's "Batman V Superman: Dawn of Justice" is shrouded in secrecy, and not much is known about the plot too. But speculations are rife that Snyder is about to ink a deal with "The Adjustment Bureau" actress Emily Blunt for an important role.
Although nothing much is currently known about the role, a number of news reports state that she is being considered for the role of Catwoman.
It remains to be seen if Catwoman would be included into an already crowded "Batman V Superman: Dawn of Justice."
The film currently has a number of heavyweights from the industry such as Ben Affleck, Henry Cavill, Jesse Eisenberg and Gal Gadot at the main leads. Other actors in the movie include Amy Adams, Laurence Fishburne, Diane Lane, Jeremy Irons, Holly Hunter and Ray Fisher.
A number of fans too are of the opinion that Snyder shouldn't squeeze every superhero into "Batman V Superman: Dawn of Justice."
I'm all for Emily Blunt as Catwoman, but not in Batman V Superman.

— Daniel Burden (@Danburden1138) June 4, 2014
Emily Blunt mooted as Batman-vs-Superman, Dawn Of Justice's Catwoman . Because what that film needs is more characters. And a longer name. — Michael Moran (@TheMichaelMoran) June 5, 2014
Interestingly, this won't be the first time Blunt is being considered for a superhero role. She was initially cast as Natasha Romanoff a.k.a. Black Widow in Iron Man 2, but she later dropped out.
Later, Marvel considered Blunt for "Captain America: The First Avenger," but she turned down the part of Peggy Carter, and explained to MTV News at the time that, "It just wasn't what I wanted to do next, to be honest."
Meanwhile, filming of "Batman V Superman: Dawn of Justice" is currently underway in Detroit, and the production house has reportedly requested some 8,500 extras to report to work sometime next week.
Manof SteelFanPage.com reported that Crown City Pictures, a casting company, held auditions sometime in April looking for Detroit-based extras who would fit the roles of "military and business executive types."
The production house wanted people with an actual military background, and those who were selected have been asked to report for filming on June 11, the report said.
"Batman V Superman: Dawn of Justice" is set for a April 2016 release.