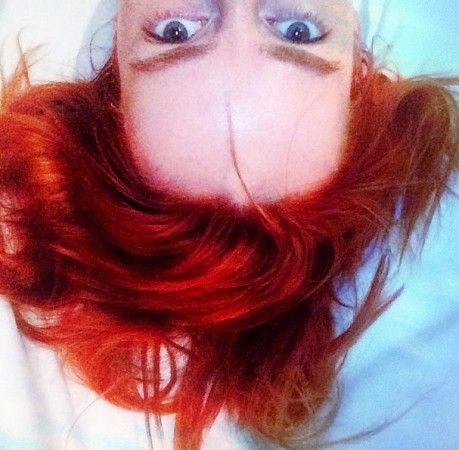 As speculated, Ben Affleck-starrer "Batman V Superman: Dawn of Justice" will feature Robin, and Batman's side-kick might turn out to be a female, a new report claims.
Local Michigan television station WILX 10 reported on Friday that the character of Robin will be played by "The Hunger Games" actress Jena Malone.
"The character of Robin as scripted now is female actress Jenna Malone was spotted on set in Detroit," reporter Kirk Montgomery revealed, according to Mail Online. If the news is true, then
Malone will be playing Carrie Kelley from Frank Miller's graphic novel "The Dark Knight Returns".
Rumours of Malone being a part of Zack Snyder film started swirling around early October when the actress posted online her photograph with dyed red hair. Without revealing her involvement in the film, she captioned the picture writing, "Drastic times call for drastic measures."
Revealing more information about the plot, an extra told the television channel that they were currently shooting a scene at an Art Museum on Michigan State University campus, and the scene involves a physical altercation between Bruce Wayne and Lex Luthor. The scene also involves fireworks, paparazzi and heavy special effects.
The Batman set in Michigan is on tight lockdown, and everyone from the cast to the extras have been sworn to secrecy. The WILX 10 source agreed to speak to the channel after the network promised to disguise the voice and hide the face of the source. Reports indicate that anyone who reveals secrets to the media could face a $5 million lawsuit.
In addition to Affleck and Malone, the new film, which is set for a 25 March 2016 release, stars Jesse Eisenberg as Lex Luthor, Henry Cavill as Superman and Gal Gadot as Wonder Woman. Other big names include Amy Adams, Laurence Fishburne, Jeremy Irons and Holly Hunter.
The plot of the second instalment of "Man of Steel" will have Henry Cavill returning as Clark Kent "after the events of the Kryptonian attack on Metropolis that marked the beginning of his journey as Superman.
Ben Affleck's "tired, weary and seasoned" Bruce Wayne suits up as Batman to hold Superman accountable, along the way forming the epic partnership that will one day be the foundation of the Justice League."