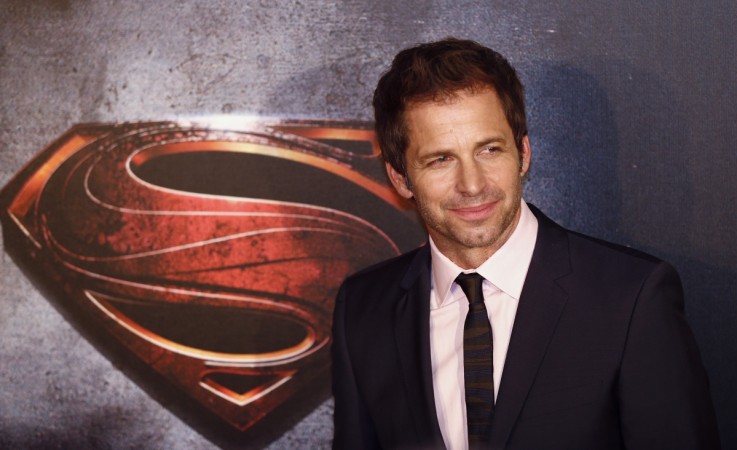 A couple of days after "Batman V Superman: Dawn of Justice" director Zack Snyder tweeted the official picture of the Batmobile, an Instagram user posted online two short clips of the Batmobile in action.
The video was shared by fan Jessica Brasher, and it showed the Batmobile speeding down a street on the Russell Industrial Center set in Detroit. Soon after, her husband posted yet another footage of the Batmobile doing a burnout.
"This is why I love Detroit," Daniel Blane wrote along with the video. "It's Friday night, I'm at home with my wife @brasherj , and we're watching the #batmobile do burnouts next door. #batmanvsuperman #dawnofjustice."
While the features of the Batmobile are unclear in the three footages uploaded by fans, Snyder's photo shows the black car equipped with a machine gun turret in the front, and other machineries in the body. Snyder accompanied the photo with the caption: "Here's a real picture of the #Batmobile."
Here's a real picture of the #Batmobile. http://t.co/47beaZqr6f pic.twitter.com/Ez1ILa8JeE

— ZackSnyder (@ZackSnyder) September 11, 2014
He followed it up with another photograph of Stormtrooper being arrested by Gotham City Police Department, and captioned it saying, "Case Closed." The photo shows one cop putting the intergalactic-soldier in the police car, while the other is checking out the Stormtrooper gun.
Case closed. pic.twitter.com/fVyENoksFp — ZackSnyder (@ZackSnyder) September 13, 2014
Arturo, who played Stormtrooper, followed it up with another tweet, saying: "After a few slaps on the hand. Off the hook. Thanks GCDP."
The official photograph of the Batmobile was released after false reports noted that the vehicle was stolen from the set in Detroit. Many were quick to believe the rumours, as this wasn't the first time that a Batmobile replica was stolen. However, that was a $200 replica.
The production house did not comment on the story, but Detroit police spokesman Sgt. Michael Woody told the Detroit Free Press that police confirmed with producers of "Batman v. Superman: Dawn of Justice" that the vehicle has not been stolen.
"The Batmobile is safe in the Batcave where it belongs," Woody said.