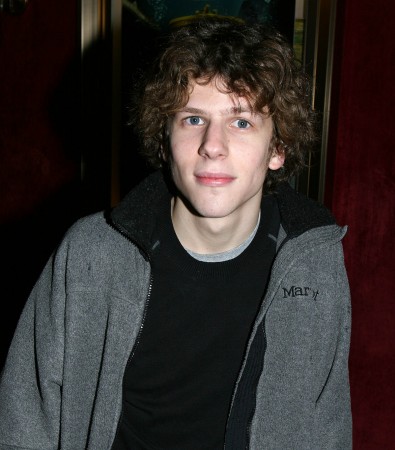 Director Zack Snyder's "Batman V Superman: Dawn of Justice" is still a year away, and although fans have received a lot of news about the potential plot and superheroes who will be featured in the action movie, nothing much was known about villain Lex Luthor.
But that has changed with Snyder giving fans a first look of the character essayed by Jesse Eisenberg. This is not the first time the actor is essaying the role of a baddie, but fans were sceptical of him pulling off Luthor convincingly, and he was at the receiving end of a lot of criticism.
Gladly, the first look of Eisenberg appears to have dispelled such apprehension and fans have been raving about the actor's new look on social media platforms.
"Excited to see this. I had the pleasure of working with Jesse on Cursed," wrote director and producer Wes Craven.
"Jesse Eisenberg as Lex Luthor. Now I'll be disappointed if he doesn't eat Superman up and wash him down with chianti," another fan noted.
Jesse Eisenberg as Lex Luthor! His casting admittedly never clicked with me. Happy to be wrong. He looks AWESOME. http://t.co/ETCSpxiAxF

— John Bierly (@JohnBierly) March 25, 2015
Meanwhile, director Snyder opened up about his villain to Entertainment Weekly, saying Eisenberg's portrayal of Luthor will be different from what fans have seen so far. "He's not any of the Lexes that you've seen, that's for sure, other than him being a captain of industry and one person to the world and another person to himself. And bald, of course."
"Our Lex is disarming and he's not fake. He says what he believes and he says what's on his mind. If you can unravel the string and decipher what he means, it's all there."
Back in June, a Comicbook source also praised Eisenberg's portrayal of the slimy businessman saying, "You are going to root for him to be punched by Supes when he weasels his way out of legal trouble. He is cocky and confident because he is THAT good at what he does. He's a billionaire who knows he is more powerful than the Senator and Congressman visiting because he's a billionaire."
"Batman V Superman: Dawn of Justice" is scheduled for a 16 May, 2016 release.