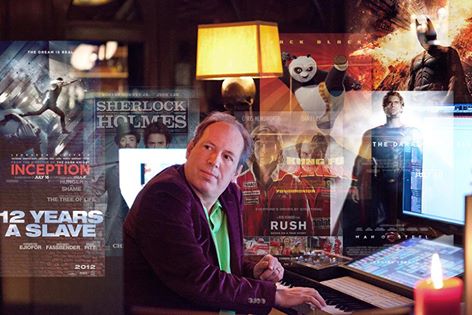 Hans Zimmer, who is known for composing music for superhero flicks like "The Dark Knight" trilogy and DC Extended Universe's (DCEU) "Man of Steel" and "Batman v Superman: Dawn of Justice," has confirmed that he won't be scoring for superhero films anymore.
In an interview with the BBC, Zimmer said that he has spent years composing for superhero movies and now it is high time for him to move on. "I did 'Batman Begins' with Chris Nolan 12 years ago, so 'The Dark Knight' trilogy might be three movies to you, to me it was 11 years of my life," Zimmer said.
As reported by Screen Rant, Zimmer's first venture into superhero movie started with "Batman Begins" in 2005 and afterwards, he composed for the rest of "The Dark Knight" trilogy that included "The Dark Knight" and "The Dark Knight Rises." In recent years, he has continued scoring for DC movies under the banner of DCEU.
Though the fans of DC movies have loved every single work of him in each film, Screen Rant has stated the musician has "grown a bit tired providing music for the characters personally and professionally."
According to Collider, Zimmer has taken a short break and will not score for any movie for some time. However, the website also stated that he will be re-teaming with Christopher Nolan for his upcoming movie "Dunkirk."
In an interview with Collider, Zimmer said: "For me it was doubly daunting because I've already done 11 years of Christian Bale and Chris Nolan Batman, and this work keeps resonating in my head. I didn't want to betray what I did in that time. I didn't want to go and belittle it or say, 'Oh, this is all different,' or, 'Forget about it. Let's just start again.'"
Hans Zimmer is not the first to break old ties with superhero movies. In January this year, Slash Films reported that Marvel Cinematic Universe (MCU) show-runner, Joss Whedon, confirmed his exit from the future MCU projects as he was exhausted with the production of "Avengers: Age of Ultron" and wanted a "clean break" from it.