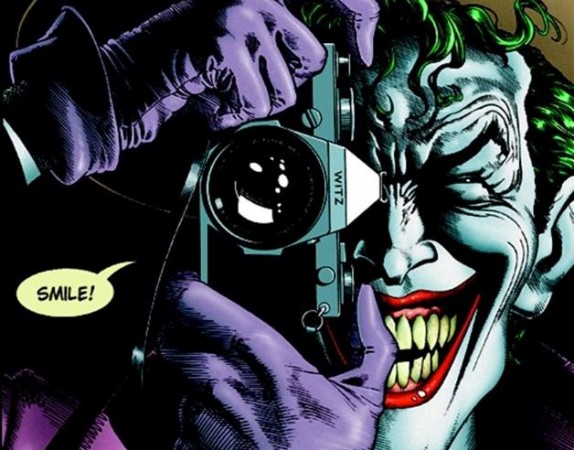 "Batman: The Killing Joke" is probably one of DC's most disturbing comics, so it comes as no surprise that its direct-to-video animated film adaptation has been rated R.
Recently it was announced that the extended home-video version of "Batman v Superman: Dawn of Justice" will be R rated, which makes "The Killing Joke" the second Batman movie to receive this rating. Well, if not anything else, this will definitely make Tim Burton happy. The director who made "Batman" (1989) and "Batman Returns" (1992) was always a strong advocate of darker films on the caped crusader.
Starring Kevin Conroy as the voice of Batman/Bruce Wayne, Mark Hamill as the Joker, and Tara Strong as Batgirl/Barbara Gordon, "The Killing Joke" is an origin story that features Joker capturing and torturing Barbara Gordon.
"From the start of production, we encouraged producer Bruce Timm and our team at Warner Bros. Animation to remain faithful to the original story — regardless of the eventual MPAA rating," said Sam Register, president of Warner Bros. Animation & Warner Digital Series, according to Entertainment Weekly.
"The Killing Joke is revered by the fans, particularly for its blunt, often-shocking adult themes and situations. We felt it was our responsibility to present our core audience — the comics-loving community — with an animated film that authentically represented the tale they know all too well."
Batman: The Killing Joke will make its world premiere at the 2016 San Diego Comic-Con this summer, followed by a release on Blu-ray, DVD, and Digital HD later in the year.