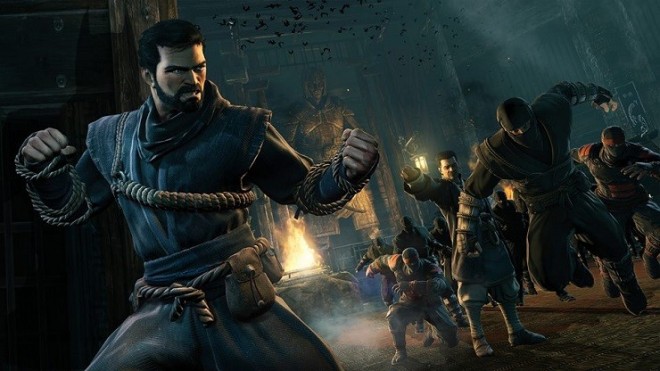 Warner Bros. had earlier announced that it will bring in a new story downloadable content (DLC) for Batman Arkham Origins titled 'Initiation'. It has now released its first trailer showing Bruce Wayne in action with ninjas.
The new DLC will take players to North Korea's Paektu San Mountains where they will play the young Bruce Wayne sprucing up his martial arts skills under the guidance of martial arts guru, Kirigi.
The official synopsis reads, "Set high in the Paektu-San Mountains of North Korea, the Initiation Add-On follows a young Bruce Wayne as he faces his ultimate test. Players will embark upon a series of challenge maps that test their martial arts training across exotic locales, including a bamboo forest and a mountain top monastery. Fans will face fresh enemies along with an epic final test to prove their worthiness to Bruce's greatest and most pitiless teacher, Kirigi," VG247 reported.
The DLC was described by Ames Kirshen, vice president of WB Games, as a "new kind of challenge map pack" with the story part.
This DLC will be inclusive of new challenge maps. It will also include a couple of skin packs, Initiation Bruce and Vigilante Bruce Wayne.
Xbox360Achievements also revealed two achievements for the DLC:
Bruce's Revenge - 25
Obtain all 72 medals on the original Arkham Origins ranked maps (as Bruce Wayne)
Campaign Ninja - 25
Obtain all 108 medals on the original Arkham Origins campaigns (as Bruce Wayne)
Initiation DLC will launch on 3 December for PlayStation Network, Xbox Live, the Nintendo E-Shop and PC. If players want to buy it as a standalone DLC it will cost them $6.99. The DLC is also a part of the Batman Arkham Origins Season Pass.
(YouTube Courtesy: WBGamesUK)