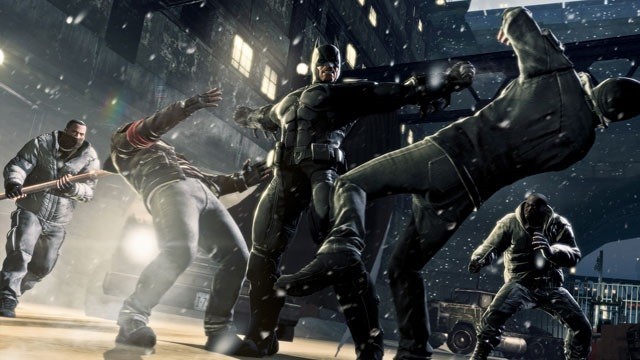 Batman: Arkham Origins gets a new assassin who is determined to eliminate the Batman; Electrocutioner.
The new villain was announced during the recently held New York Comic Con, from where the footage leaked. Someone among the audience pulled up the trailer and leaked it online. The video clip shows some of the features of Electrocutioner, such as his gadgets and powers.
Electrocutioner joins the roster of assassins being hired by Black Mask, after placing a bounty on the head of a young and raw Batman. The roster also includes Deathstroke, Deadshot, Firefly, Copperhead and Bane. Batman's nemeses' like The Penguin and The Joker will also feature but it is more likely that they will not be part of the assassin's story.
The trailer featuring Electrocutioner has not been officially released by publisher Warner Bros Interactive Entertainment. The game will be released on 25 October for PC, Wii U, PlayStation 3 and Xbox 360.
Meanwhile, Warner Bros and DC Entertainment have also announced a free-to-play Batman: Arkham Origins brawler for Android and iOS devices. The game is expected to be released for iPad, iPhone and iPod Touch during the launch window of the console version. The Android version of the game will be released during the holiday season.
NetherRealm Studios will be developing the mobile version and people who own both console and mobile versions of the game will be offered "exclusive content", if they register using the Warner Bros ID, GameSpot reported.
"The mobile game goes hand-in-hand with what is offered on the other platforms," said Ed Boon, creative director of NetherRealm Studios.
Apart from console and mobile platforms, a PlayStation Vita and Nintendo 3DS version of the game titled Batman: Arkham Origins Blackgate will also be released on 25 October.
(YouTube Courtesy: CyberAceGaming)