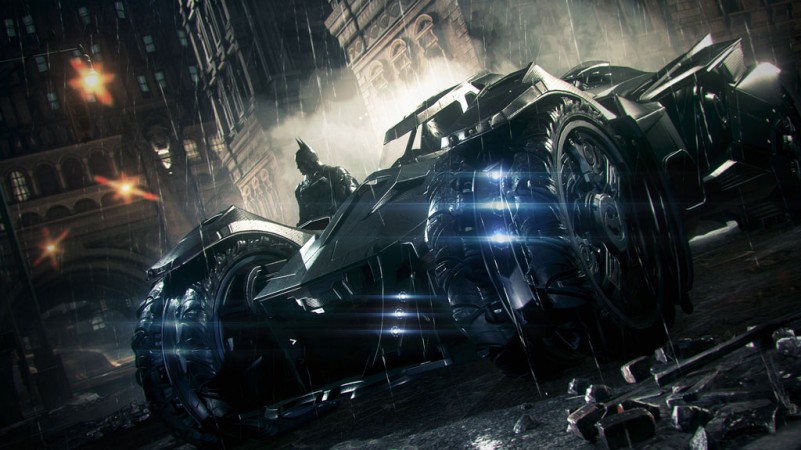 Batman Arkham Knight, the upcoming action-adventure from Rocksteady Studios is rumored to introduce the DC comic book character Superman and other characters.
As confirmed, Arkham Knight will be the last game amongst the Batman Arkham series and this latest video game is the fourth main game. The new game is most likely to be a more entertaining game than its predecessors as rumors have indicated that the game will have more characters.
Arkham Knight is likely to have Superman in the game, this information was from an IMDB voice cast that showed an updated list featuring some new and unexpected games. A screenshot of the leak was captured by Gamerspective.
The leak revealed that Superman will be voiced by TV actor, George Newbern. But the question we ask is why would Superman be part of the last series of Arkham? Does it mean Rocksteady will be drifting to make Superman games once Arkham Knight is out? Or will Superman enter for a cameo role, we will have to wait and watch.
More New Characters Surface
The leaked voice over list also includes Harvey Dent aka Two-Face voiced by Troy Baker, Harleen Quinzel aka Harley Quinn voiced by Tara Strong, The Penguin voiced by Nolan North, Calendar Man voiced by Maurice LaMarche, Robin voiced by Scott Menville, Azrael voiced by Khary Payton and Nightwing voiced by Quinton Flynn.
During a Q&A session, the "Arrow" actor, Stephan Amell had said that "I'm voicing Green Arrow for a popular video game franchise," when asked about his upcoming projects.
The only franchise now being made is Batman Arkham series. Rocksteady has neither confirmed nor denied the rumor.
Release Date
The game was announced during the E3 2014. The game will feature for the first time, a playable Batmobile. The game is expected to take place a year after the events of Arkham City, after Joker's death. Joker's death brings a new villain, Arkham Knight to Gotham city. Players will also get scarecrow as a part of the game.
Batman Arkham Knight will be released in 2015 for the PC, PlayStation 4 and Xbox One.