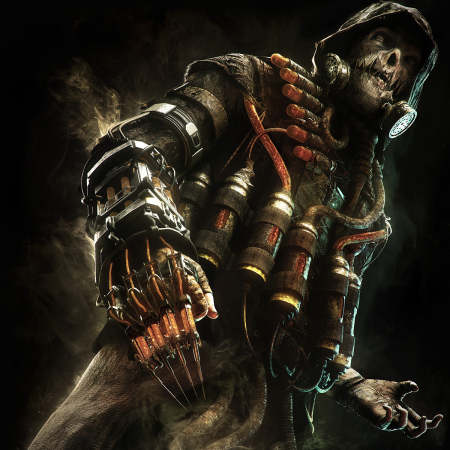 Upcoming action-adventure video game Batman: Arkham Knight, from developers Rocksteady Studios and publishers Warner Bros. Interactive Entertainment, has revealed that the title's PlayStation 4 version will have some exclusive content - Scarecrow Nightmare Pack.
It was at E3 that Sony had revealed the game's PlayStation 4 variant would be getting missions that star Scarecrow. However, at that time it had not provided any details on the gameplay.
Scarecrow creates chaos in Gotham City by unleashing a fear toxin that transforms the city into a nightmare; and hence the Nightmare Pack. The fear that he releases unites all the other villians as they all have the same objective - to see Batman terminated.
"Gotham falls victim to Scarecrow's fear toxin, transforming the famous city into a twisted, hellish nightmare in the Batman: Arkham Knight Scarecrow Nightmare Pack," stated the PlayStation website.
Players will be able to use their Batmobile to the maximum as they fight against the fear monger Scarecrow, who is not alone. He has an army of the undead who follow their master without any questions.
"Tear through the city in the all-new batmobile and face off against a towering vision of Scarecrow and his undead army as they spread terror on the streets, available exclusively on PlayStation 4," the post added, confirming the exclusive content for PlayStation 4.
CVG recalled that Batman: Arkham Asylum had similar missions, with players having to go around an area, in order to fight the Scarecrow. This new pack is likely to have combats based around Batmobile.
This game is the fourth main game in the Batman: Arkham series and is set a year after the events of 2011's Batman: Arkham City.
Weapons like grapnel gun, line launchers, batarangs, counter system, detective vision will be available to players. Players will also get a new batarang sensor that will be able to scan for intelligence in the nearby area.
The game will also introduce a new offensive feature 'Fear Takedown,' in which Batman will be able to take on three enemies at the same time, provided he is not detected by any. Here time slows down, letting players to target one enemy after another.
Players will also be able to use environmental attacks to cause more damage. The game will include a mini-hacking game.
Arkham Knight will introduce a drivable Batmobile, which has its own offensive and defensive weapons with different features.
Batman will have to not only face Scarecrow but also other villains like Penguin, Two-Face, Harley Quinn, Riddler and a new villainous character - Arkham Knight, who has been described as a militarized version of Batman.
Batman: Arkham Knight will release in 2015 on PC, Xbox One and PlayStation 4.