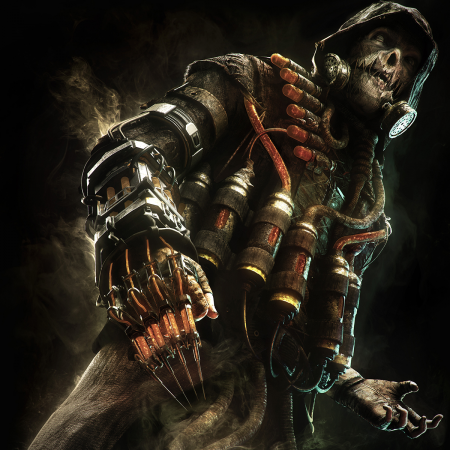 This is the kind of detail in a game that usually garners mixed reactions from fans and players. Whether you show dissent over it or praise it for its feature-rich capabilities as reported, the upcoming Batman Arkham Knight will require quite massive 48.7GB of space for the PS4, taking away a huge chunk of the console's hard disk.
For the sake of comparison, the file size for the previously released GTA 5 for PlayStation 4 was also quite huge, but it seems like the amount of disk space that's required for Arkham Knight will easily overshadow Rockstar's biggest release.
On PS4, GTA 5 required 41.8GB of space, but 48.7GB of space requirement for the new Batman game will surely raise eyebrows.
However, while the size of the game on PS4 is a shocker, it isn't really that big a surprise. The game's developers did aim at a huge open world unlike any version of Gotham we've ever seen before in the past games. And for that you need a lot of space. Could that be the reason why we now have the new Arkham Knight exclusive PS4?
Sony has already introduced the sleek-looking limited edition bundle that features the game, alongside a Steel Grey PS4 system chassis with a custom Batman: Arkham Knight faceplate. It also comes with a matching DualShock 4 wireless controller in Steel Grey – all for $449.99.
Apart from the limited edition bundle, Sony is also offering Batman: Arkham Knight PS4 bundle available for $399.99 (MSRP), which includes a PS4 system and DualShock 4 controller in Jet Black and the Batman: Arkham Knight game.
"Both the Limited and Standard Edition Batman: Arkham Knight bundles provide the perfect opportunity to upgrade to PS4, but if you're a fan who's already enjoying this new generation of gaming, the digital pre-order for Batman: Arkham Knight is going live today on PlayStation Store," the official page said.
Batman: Arkham Knight is currently set for release on 2 June for PlayStation 4, Xbox One, Microsoft Windows, GNU/Linux and Mac OS. Do you agree with the size-chart that's been handed out for the PS4 version of Batman Arkham Knight? Let us know.