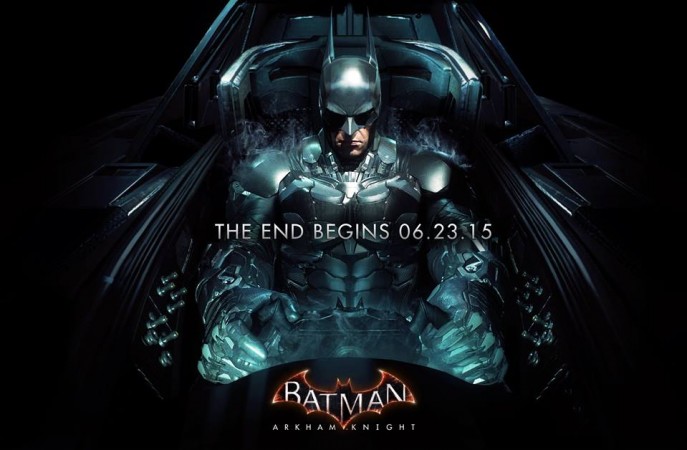 Though the release of Batman Arkham Knight brought cheers to scores of Batman Arkham players, its PC iteration has been a disappointment and has proved problematic for its developer Rocksteady Studios.
The studio issued a statement on its community page apologising to PC owners who faced performance issues and announced a halt to future game sales until the issues are fixed.
"We want to apologize to those of you who are experiencing performance issues with Batman: Arkham Knight on PC. We take these issues very seriously and have therefore decided to suspend future game sales of the PC version while we work to address these issues to satisfy our quality standards," read the statement.
It added that it has been listening to fan feedback regarding the game and clarified that owners can also request for a refund for the game.
The studio also said, "The Batman: Arkham fans have continually supported the franchise to its current height of success, and we want to thank you for your patience as we work to deliver an updated version of Batman: Arkham Knight on PC so you can all enjoy the final chapter of the Batman: Arkham series as it was meant to be played."
Players can no longer purchase the PC version of the game as the studio has removed it from steam.
Location Guide for The Perfect Crime Corpse
Players on Batman Arkham Knight will be able to progress in the game's story only if they complete the quests in the game.
This means that players must complete 'The Perfect Crime' and 'Most Wanted' content.
The task has become easier, thanks to iDigitalTimes who have provided the locations of the corpses for The Perfect Crime. This guide also helps players to scan other body parts that have to be tracked.
However, players must note that they need to finish a part of the main story to get the bodies. So, anyone reaching to these locations without its completion may not find any body.
Players can check up on their quest screen to see the progress they have made.
The Perfect Crime: Corpse Locations - Bleake Island
Franklin Accardo
Location: Gotham Herald Building
Areas to Scan: Chest, Left Arm, Left Knee
Anthony Lund
Location: Merchant Bridge
Areas To Scan: Left Ear, Stomach, Left Hip
The Perfect Crime: Corpse Locations - Founders' Island
Ella Montgomery
Location: Perdition Bridge
Areas to Scan: Right Leg, Skull, Stomach
Alison Wears
Location: Docks near Ryker's Heights
Areas to Scan: Left Hand, Left Leg, Left Shoulder
The Perfect Crime: Corpse Locations - Miagani Island
Robert Kincaid
Location: Heavenly Hotel
Areas to Scan: Chest, Left Foot, Right Arm
Lisa Mendes
Location: Building near Salvation Bridge
Areas to Scan: Chest, Right Arm, Right Eye