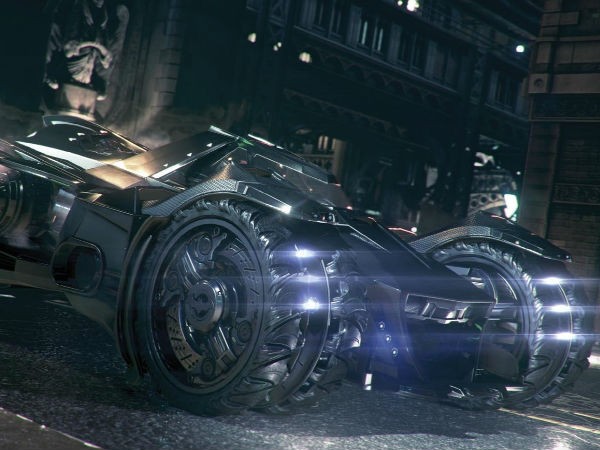 Like a number of games before it, the newly released Batman: Arkham Knight also shrewdly conceals a number of Easter Eggs within the game that are quite difficult to find. Sure there are a few that will be accessible easily, but most of them manage to evade the naked eye.
Playing through Batman: Arkham Knight, we have also come across a few Easter Eggs within the game that are scattered across the city. Below is a list of all those Easter Eggs in Batman: Arkham Knight.
The Gamergate Incident
When Gamergate erupted last year, it almost left the industry in pieces. And Rocksteady thought it appropriate to address the issue by voicing its opinion via Riddler's own #CrusaderGate. You will find the Easter Egg once you finish all the Riddler Challenges spread across the world.
Green Arrow
In case you missed out on it, it seems like Oliver Queen, aka Green Arrow, has his own building in Batman: Arkham Knight. Not only has Queen set up his business in Gotham, you can also find Catwoman mentioning that she once burgled Queen Industries. Does this mean Green Arrow features heavily in Rocksteady's future project? We shall see.
Lex Luthor
Lex Luthor's presence in Gotham has been indicated time and again in Arkham Knight, and it isn't only the Luthor voice message that we are talking about. When moving through the city, if you are bit keen-eyed, you should notice a number of buildings and billboards with the Lex Corp logo on them. So is Rocksteady finally ready to let go the Arkham series for the time being, and work on a different (you know who) superhero game? We can only contemplate.
Black Canary
Maybe not in person, but a reference to Black Canary has been made in Arkham Knight via the Black Canary Club. In case you didn't know, Black Canary is the iconic heroine who is known to be romantically involved with Oliver Queen/Green Arrow. She was even a part of Oracle's Birds of Prey team.
Metal Gear Solid – Snake Reference
This one doesn't happen much, although the probabilities rise the more you die. Here's a video to know the Metal Gear Solid's Snake-themed Easter Egg in Arkham Knight even better.
Bane
Bane may not be present in person in the newest Batman Arkham title to hit the shelves, but there are several references in the game to one of Batman's most dangerous adversaries. If you look closely, there are several billboards placed throughout Gotham that make a reference to Bane's birthplace, Santa Prisca.
Which are the Easter Eggs that you have come across so far in Batman: Arkham Knight? Let us know in the comments section below.
[Source: Twinfinite]