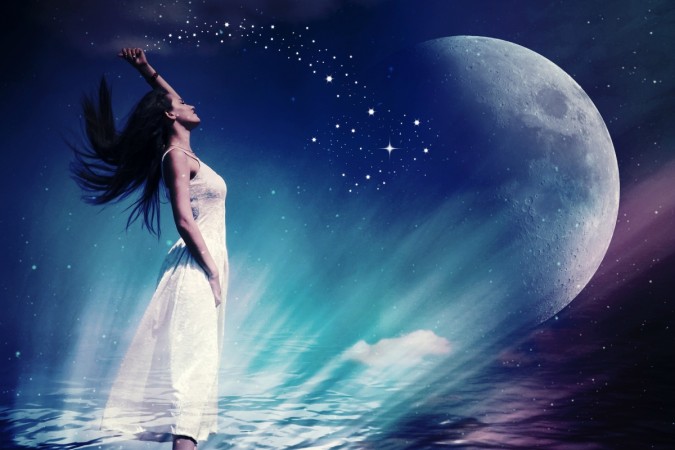 Countdown to Valentine's Day has begun. Falling a day bang in the middle of the week, the most celebrated love day deserves the best outfit. And we are here to help.
Taking some cue from lucky colors for every zodiac sign, here what you could try this Wednesday! Take a look:
Aries: Yellow
According to Astrospeak, Aries should turn towards the sun and soak up a lot of yellow as the color will bring them some solid luck. Wearing shades of the color – mustard, lemon and even pale yellow – could be lucky. How about going ethnic with those colors and hope for your dupatta or pallu to get stuck in that special someone's hand. And for the men, a crisp yellow kurta could take you a long, long way.
Taurus: Blue and Pink
Planning to hit the bull's eye this V-day, how about venturing out in shades of blue and pink. The two colors, which Speaking Tree shares are lucky for the two signs, can be incorporated together or worn separately. While men can turn towards denim – pants or shirt (please don't wear similar colored denim shirt and pants together), women can channel their inner Kareena Kapoor in beautiful pink tops or kurtas.
Gemini: Green
Oh, the lovely green serves you ample choices – from bottle green kurtas for men to mehandi green long skirts for women, there are several options for both the sexes. But we'd suggest men try on a well-ironed green kurta and pair it with shalwar pants. Women should go the Alia Bhatt way and give those Indian printed long skirts a chance today.
Cancer: Orange and white
Haven't you heard? Orange is the new black, so pull out that flashy kurta-pyjama and give your luck a shot. Not ready to risk that ethnic look? You can pull out those ripped jeans and match it with a white tee to play it casually. The two colors are said to be lucky by Astrospeak.
Leo: Golden
Astrologers at the Astrospeak also suggest that gold is lucky for Leos this year. If you are not high spirited about picking out a golden attire from the wardrobe, how about turn the bling tone up with a pair of golden color footwear, golden accessories or jewelry. But that doesn't mean your head out like Sanjay Dutt of Vaastav, boys!
Virgo: Red and black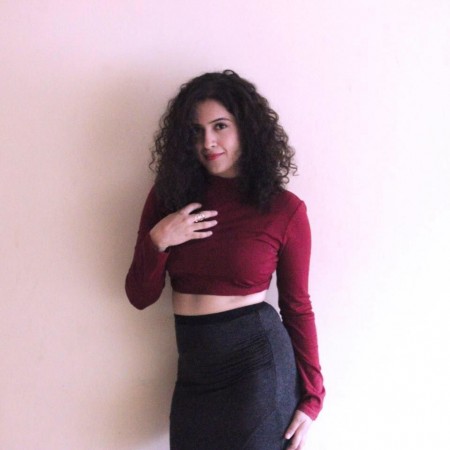 The folks at Speaking Tree suggest that hues of red and black will bring luck for Virgos this year. Women can jump on the bandwagon of off-shoulders or cold shoulders and try some beautiful tops pairing them with high waist jeans. Whereas the men can pull off a Saif Ali Khan from Kal Ho Naa Ho by suiting up and tying a red tie for your date.
Libra: Green
Speaking Tree suggests green to be a lucky color for the Librans this year. Although we've already recommended some green attires with regard to Gemini, there are more green options Librans could try. For the men, a pair of army pants match it with a black T-shirt is another option to explore. Whereas the ladies, a beautiful saree (be it for office or college) will set the V-Day tone.
Scorpio: Purple
The royal purple brings luck to the scorpions this year, Speaking Tree suggests. The water sign can don some beautiful flowy gowns and dresses while the men can rock a purple shirt topped with a classy blazer.
Sagittarius: Brown
As shared by Speaking Tree, Brown is the most easily adaptable color in your wardrobe. Choose from belts, shoes, bags or even a hair band and you can add the color to your attire on the romantic occasion.
Capricorn: Grey
According to Astrospeak, the grey will color your life this year. A unisex wardrobe to try on V-Day could be a grey t-shirt, topped with an unbuttoned shirt and pair of black or blue pants.
Aquarius: Black
Ah! The beautiful black will bring luck to the Aquarians this year, says Astrospeak. This is one color that will be found in every cupboard. While men can rock a black kurta and a Nehru overcoat to leave a lasting impression, women can take out that little black dress and woo their special someone.
Pisces: Yellow and Orange
Lastly, Speaking Tree suggests yellow and orange are the lucky colors for the fish sign. Women from this sign could try their hand on those bright beach dresses that never find their way out until you hit Goa and men can slip into a pair of bright yellow pair of pants and top it with navy blue, grey or even black shirts.