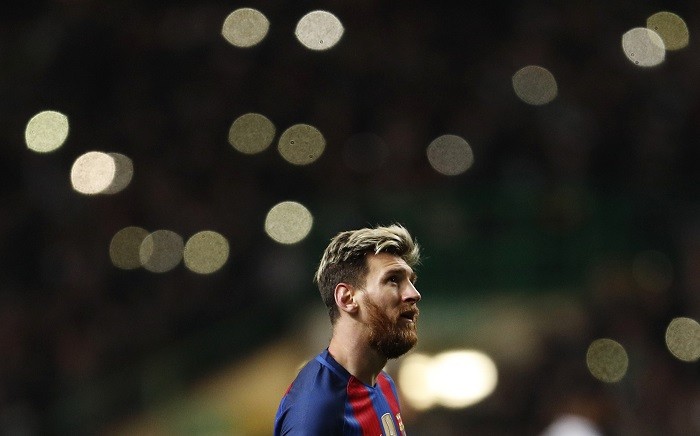 Real Madrid will be without Gareth Bale for the El Clasico against Barcelona, but they will be full of confidence going into one of club football's biggest matches. With Barcelona struggling for rhythm and results, Real Madrid go into the La Liga match at the Camp Nou as the form team, but with that also comes pressure.
While this Real Madrid side are filled with experienced players, pressure can do strange things to a unit, and it will be up to Barcelona, and that packed Camp Nou, to make sure every single player from the away team feels it.
Live score and commentary of the El Clasico HERE
Real Madrid are currently on a brilliant 32-match unbeaten run, while Barcelona have failed to win three of their last four matches. With two draws in a row in La Liga, Barcelona find themselves six points behind the leaders Real Madrid going into the first El Clasico of the season.
While even a nine-point lead is a deficit that can be overhauled, considering the amount of games that remain this season, Barca will know giving such a big advantage to a superstar-filled lineup like Real Madrid will be dangerous, and then some.
So, the least Barca need from this game is a draw, something Real Madrid might be fairly satisfied with as well. However, considering this is a home game for Barcelona, the onus will be greater on them to go try and find a victory.
As is so often this case in these matches, this El Clasico will, yet again, see some of the best players in the world in action, chief of them being Lionel Messi and Cristiano Ronaldo. While Ronaldo will miss the supply and help from Bale, Messi should have the ridiculously talented skills of Neymar and Luis Suarez, which probably gives Barca the edge, from an attacking perspective.
"It will be a very tough game against a great team, so we know that we have, as always a huge match ahead of us," Karim Benzema, one of the other players, looking to make a difference in the El Clasico told the club's official website. "There will be a lot of pressure, everyone is braced for that. For that reason, going into the game there as league leaders does not make a difference.
"It is the game to watch, it is as if when Real Madrid play Barcelona the footballing world stops and everyone talks about this game, so in some ways it is like every game is your first. Regardless of the fact that play is many of these clashes it is always the same."
Hopefully, same means a fair few goals and a dramatic last-minute winner.
El Clasico schedule: Barcelona vs Real Madrid.
Date: Saturday, December 3.
Time: 4.15pm CET (3.15pm GMT, 8.45pm IST, 10.15am ET).
Venue: Camp Nou in Barcelona.
TV Guide: India: Sony Six and Sony Six HD. Spain: Movistar +, Bein La Liga. UK: No live TV coverage. USA, Canada, Australia, France, Indonesia, Malaysia, Singapore, Middle East, North Africa: Bein Sports. Germany and Japan: DAZN. South Africa and Sub Saharan Africa: SuperSport 12. China, Hong Kong: LeTV and PPTV. Caribbean: Sports Max 2. Latin America: ESPN.