Barcelona might have lost their star forward Neymar over the summer to PSG, but it has not had large repercussion on Barcelona's results in the La Liga. They have won all six matches, scoring 18 goals, which has helped them stay atop of the table.
The Spanish giants will be keen to stretch their lead at the top by collecting three points when they face Las Palmas at Camp Nou on Sunday.
With players like Lionel Messi and Luis Suarez, who are natural goal-scorers, Barcelona should be able to collect another three points. The duo can scare any defence in world football, and Las Palmas will need to be strong at the back to contain Messi and Suarez.
Securing seven wins is going to be important for Barcelona, if one looks at some of their matches in October. They will face Atletico Madrid in their next match. Barcelona cannot afford to think too much about the upcoming fixtures, but rather concentrate on Las Palmas.
Barca manager Ernesto Valverde understands the importance of beating Las Palmas, before going into an international break.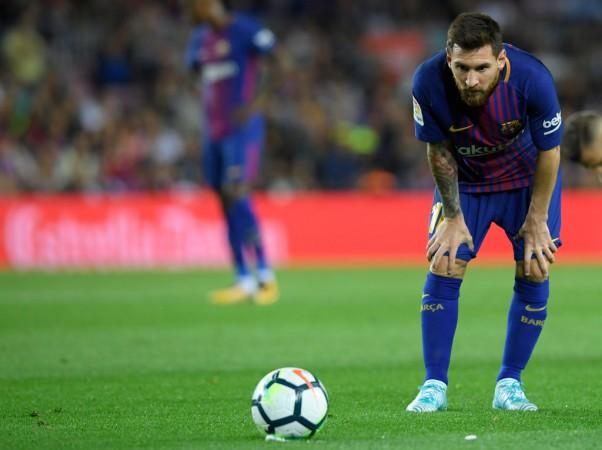 "It's very important to win going into the international break. The first came very quickly and this one comes after the ninth competitive match. We'll try to go into it with a full house of wins, which would be a great end to this first stage," Barcelona's official website quoted Valverde as saying.
Valverde might have sung some praise for Palmas as a unit, but the visitors are aware of the need to play some exemplary football to stun the home side.
Las Palmas have not been able to play consistent football. After beating Malaga and Athletic Bilbao, they lost to Sevilla and Leganes. After losing back-to-back matches, things do not look good for Palmas against Barcelona.
With not many people expecting them to even collect a single point at Barcelona, Las Palmas will be under no pressure, which could also get the best out of their players on Sunday.
Where to watch live
Barcelona vs Las Palmas is scheduled for 4.15 local time, 7.45 IST.