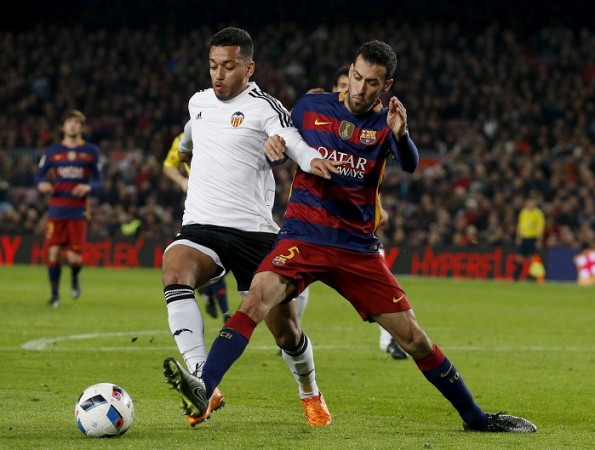 The great thing about hiring a world-class manager is that he is immediately able to lure big-name players, who might, otherwise, have not even thought about leaving their current clubs. Jurgen Klopp will have that effect as time goes by at Liverpool, while the same can be said, and to a much larger effect, about Pep Guardiola, when he takes over at Manchester City come next season.
Manchester United used to be the team most players would aspire to, not just in Manchester, but in the English Premier League, but with the big money coming in at the blue half of Manchester, that pattern is slowly changing.
As Manchester United continue to struggle on the pitch, City are making giant strides, and this Guardiola signing will only tilt the balance further in their favour, because the Spaniard has the ability to tempt world-class players from a Barcelona or a Bayern Munich – and not just players surplus to requirements at those clubs – to the Etihad.
One of those players could be Sergio Busquets, who turned into arguably the best holding midfielder in the world under the tutelage of Guardiola.
"I have always said there are just two people who could make me change my decision to stay at Barcelona," Busquets told ESPN. "One of those two people is my wife. And she is happy here [at Barcelona] right now, so I don't think there will be any issues on a personal level.
"On a sporting level, that other person is Guardiola. It's clear that I owe Pep a lot and I would be honoured to work with him again."
Busquets, while admitting Guardiola could entice him to a move abroad, insisted, he is quite happy with Barcelona and even envisages finishing his career with the club he grew up in. The 27-year-old midfielder also believes Guardiola is not the kind of manager who poaches players from his former teams.
"He knows that Barcelona are my club and it's his club as well," Busquets added. "He knows it's best for the club and for me to stay here and I don't think he will ask me to leave Barcelona.
"I hope that when I end my career, I go down in history as a great team player, who won titles and excelled. I want to become one of the players who has played the most games for Barcelona."