Barcelona defender Gerard Pique will definitely go down as one of the best defenders to play for Barcelona and in the world. The Spaniard still has a long career ahead of him, but is already thinking about his future plans. While a job at Barcelona will certainly be open, Pique is a huge tennis fan and has pitched the idea of a World Cup-style tournament to replace the Davis Cup.
Pique believes that the Davis Cup is no longer a priority for top tennis stars of the world because of all the travelling that they have to do throughout the year. He wants to stage the tournament in one place making it more economical for fans, and less energy-sapping for players sort of like a football World Cup.
Also read: Andy Murray concerned about current form; criticises Maria Sharapova's wild card entry again
Reports say that Pique has already spoken to ATP president, Chris Kermode, and expressed his ideas to some of the players including Novak Djokovic, Rafael Nadal and Andy Murray who gave him their support. Pique sees this tennis world cup as a ten-day tournament with 16 of the most powerful nations competing in a play-off system.
In recent years, the likes of Nadal, Murray, Roger Federer and Djokovic have been forced to miss their countries Davis Cup matches as they preferred playing the main tournaments. However, Pique hopes that this type of tennis competition along with a lot of money attracts all the top tennis players from around the world to represent their country.
World No.1 Murray felt a lot of things would have to be worked out for this to work but thought this would be really good for tennis.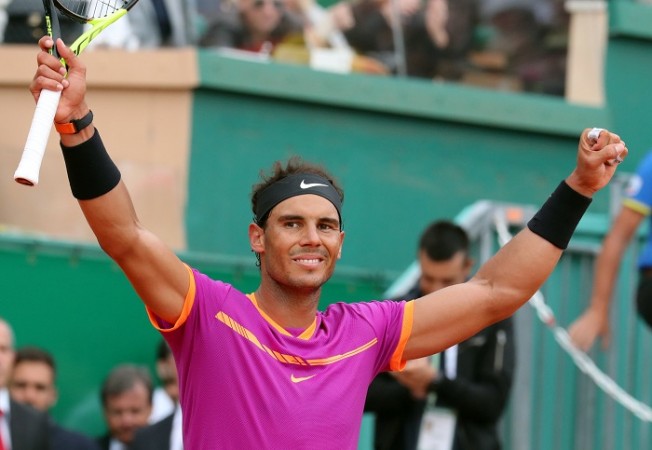 "I think that it's a really exciting idea. If it comes off, I think it would be a very, very good thing for tennis. I think there's still a lot of things that need to be worked out before it potentially happens, but I think it would be a very good thing for tennis," Metro quoted Murray as saying.
Nadal also supported Pique's idea and also criticised the International Tennis Federation (ITF) for not changing and looking for new solutions.
"Pique is part of a group that wants to create a World Cup that would be a great and very interesting tournament to compete in. It would be a fantastic initiative if it goes through and hopefully it will," Nadal said.
Former World No.1 Djokovic was also in complete support of Pique's idea but said that it may be difficult to do so because of all the governing bodies and many different associations tennis has.
"To see one of the football greats coming to the tennis world and trying to support it personally, but also in some structural business way, can only bring positives to our sport. We did talk several times," Djokovic said.
"The tennis world is complex if I can say, because there are many different governing bodies and many different associations that have the control over certain aspects of the game or tournaments. The schedule is quite complicated, but I'm really glad that there are people like Gerard that are willing to invest the time and energy to make this game better, so hopefully it's going to come to life."