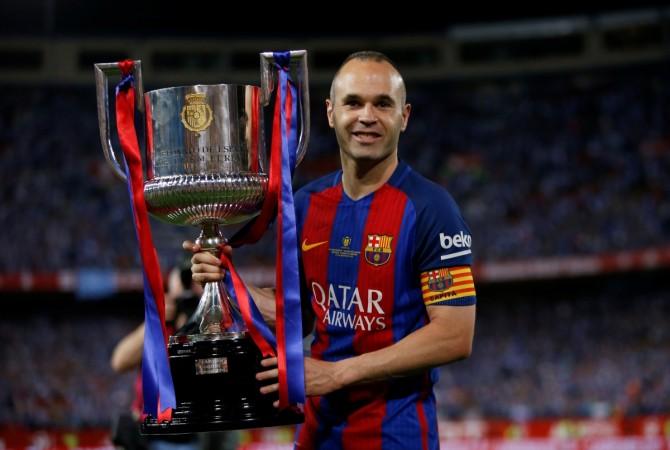 Barcelona midfielder Andres Iniesta is to announce where he will be playing next season this week, with a move to the Chinese Super League widely expected.
Iniesta, 33, signed a "lifetime contract" at Barcelona last October but has openly discussed the possibility of leaving the Catalan capital this summer to continue his career in the lucrative Chinese league.
The Spaniard was among the scorers as Barcelona thrashed Sevilla 5-0 in the final of the Copa del Rey on April 21 and he said after the match that he would provide an update on his future this week.
"This week I will make my decision public but we will always have days like today," Iniesta was quoted as saying by the AFP news agency. In a few days, I'll make it public and nothing more. Today is a very special and emotional day.
"I will say what the decision is this week. I think it's a little clear but we will see."
A product of the famed La Masia academy, Iniesta has won eight La Liga titles and four European Cups with Barcelona since making his debut for the club in 2002. He is set to win a ninth league title as Barcelona only need to win one more match to confirm top spot in La Liga.
The 2010 World Cup winner's father said last week that it would be good for his son to end his Barcelona career on a high.
"If he chooses to leave then you have to respect it," Jose Antonio Iniesta told Marca.
"I think it's a good time for him to take such a tough step and he intends to announce his decision next week."
Iniesta is expected to join Chongqing Dangdai in the Chinese Super League if he opts to leave Barcelona.