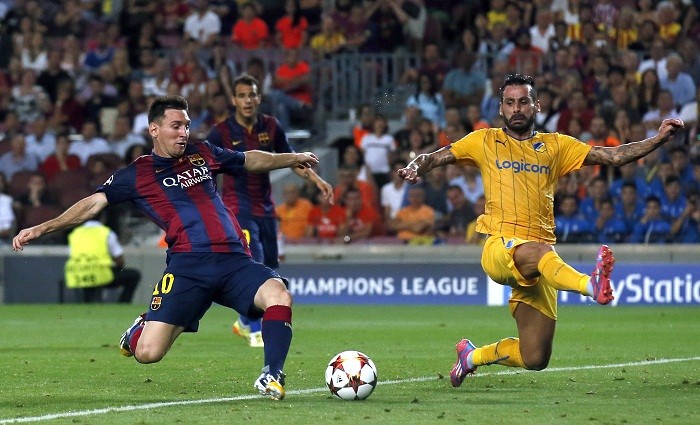 Barcelona President Josep Maria Bartomeu insists that the Catalan club does not revolve around Lionel Messi despite admitting that the Argentine is the best player in the world.
There have been a lot of speculations on Messi's future of late, with there being reports of the Argentine star having a strained relationship with manger Luis Enrique, and Chelsea reportedly waiting to swoop on him.
These recent speculations have alarmed a lot of Barcelona fans, who are terrified at the thought of what the Catalans will do if Messi does leave the Nou Camp in search of a new adventure.
But Bartomeu despite admitting that Messi is the best player in the world and a very important player at Barcelona, insists that the club will continue doing well with their other star players even if the Argentina captain decides to make a move out of the Nou Camp.
"Messi is the best player in the world, and we have him here," he told ESPN. "We also have other stars, Neymar, Sergio Busquets, Andres Iniesta, Ivan Rakitic ... Messi is the leader of the team, he has the trust of everyone, but the whole life of the club does not revolve around him."
However, Bartomeu claims that the club is relaxed over Messi's future due to the striker having signed a new contract just a few months ago.
"Lionel Messi has a contract, signed just months ago, an agreement until 2018," Bartomeu added. "So we are very relaxed."
Still, the Spaniard refused to comment on what Messi would do if another club were to meet the €250 million (£196m) buyout clause in his contract.
"I'm sure a lot of clubs would love to have Messi but he is our player," added Bartomeu. "Watching him on the pitch this season you can see he is happy. Everyone in football knows that Barcelona does not want to sell Lionel Messi. Saying what would happen if a club pays his release clause would be to speculate. I will not do that."
Finally Bartomeu also refused to comment on the reported feud between Messi and Enrique, insisting that he does not like to discuss the things that happen in dressing rooms.
"These questions are for Luis Enrique and Messi. The dressing room is a sacred space, many things happen there, but they stay there."