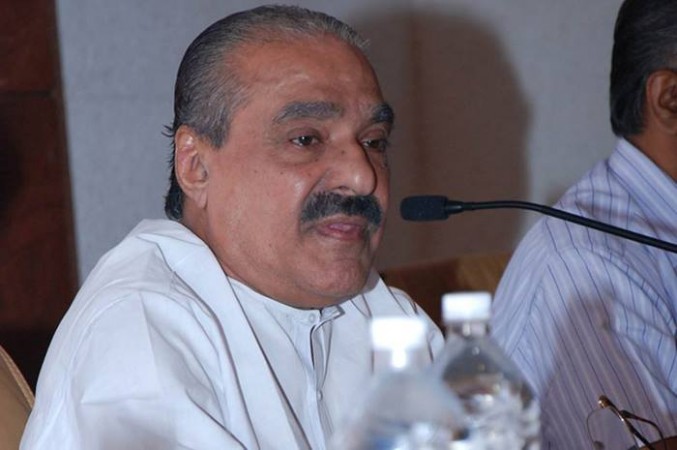 Following the latest dramatic turn of events at the Kerala High Court, it seems state Finance Minister KM Mani is about to step down.
HC Justice B Kamal Pasha on Monday ordered continuation of the probe against Mani as it couldn't find any valid reason to interfere with the findings of a Vigilance Department, which filed a petition seeking to stay the Vigilance court order on controversial Kerala bar bribery case.
The HC also strongly criticised Mani, saying it was up to him to decide whether he should continue as state finance minister.
"People should not doubt the minister. Investigation into charges against him should be an honest one. Why should he fear the investigation? Caesar's wife must be above suspicion," the court said, reported Manorama Online.
As pressure mounts for Mani's resignation following the latest HC order, emerging reports suggest Kerala Chief Minister Oommen Chandy is likely to ask for his resignation. The Congress high command is also believed to have intervened on the matter demanding Mani's ouster.
Meanwhile, Congress MLA TN Prathapan, MLA VD Sateeshan, Congress party office bearer AP Anil Kumar and CP(I)M state secretary Kodiyeri Balakrishnan have asked Mani to resign immediately and face the investigation.
UDF ministers, including Home Minister Ramesh Chennithala, are expected to take a call on the matter by Monday evening.
Live Updates
8:32 pm: "Oommen Chandy must also resign," MLA Pradeep Kumar said during a news channel's discussion.
8:30 pm: The meeting is expected to happen by 9 am and all the top UDF ministers are asked to attend the meeting on Tuesday.
8:00 pm: Oommen Chandy meets VM Sudheeran.
6:00 pm: Mani met Pala bishop.
5:20 pm: Mani said the decision will be taken tomorrow. He added that the HC order is a conspiracy against him.
5: 15 pm: Ramesh Chennithala has cancelled his programmes in Mumbai and leaves for Thiruvananthapuram.
5: 00 pm: Mani is expected to meet media soon in Thiruvananthapuram.
4: 45 pm: UDF meeting is likely to be held in Thiruvananthapuram on Tuesday.
4:30 pm: "Will interact with every ministers and decide on the matter," says Oommen Chandy.
Sudheeran, president of the Kerala Pradesh Congress Committee and Oommen Chandy had a telephonic meeting.
VM Sudheeran is expected to meet Mani in Kochi.
Reports hint that KM Mani might resign.
The allegations against Mani hit the headlines after UDF government came up with a new liquor policy in 2014 that permitted only five star hotels to serve foreign liquor in the state that led to the shutdown of 700 bars in the state in August 2014.
However, in October 2014, Kerala Bar Hotel Owners's Association working president Biju Ramesh alleged that Mani had accepted Rs one crore bribe in order to renew bar licenses.