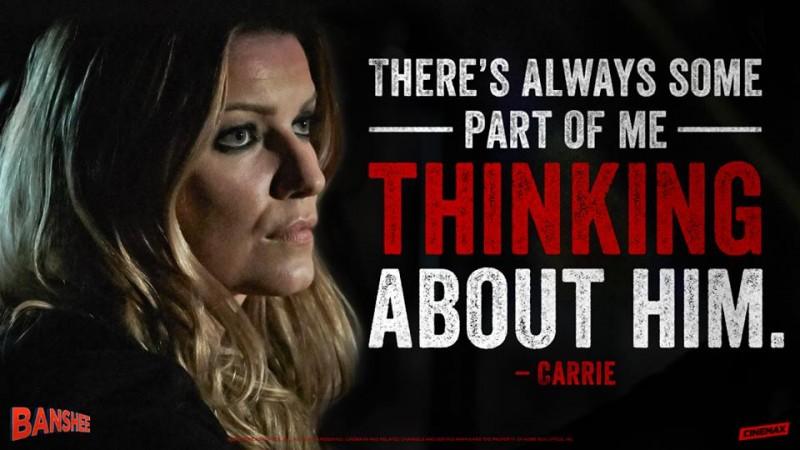 In the upcoming episode titled "The burden of Beauty" of Cinemax's action-drama series "Banshee," it seems Brock Lotus (Matt Servitto) will grow suspicious of Lucas Hood's (Antony Starr) activities, and that will compel him to believe Hood is behind all the recent murders.
CLICK HERE to watch whether Lotus will find the truth behind the serial killings and capture the culprit.
According to the synopsis of the episode by TV.com, Carrie Hopewell (Ivana Miličević ) will go on a journey that will mark her as a vigilante. Elsewhere, Lotus grows more suspicious of Hood as new killings occur.
Ivana Miličević has hinted in a YouTube interview Season 4 will be the final season of the series and will consist of eight episodes. She also said the season will have "a lot of fire" compared to the previous one that was "wet."
The co-creator of "Banshee," Jonathan Tropper, said the show's final season will aim to "defy expectations," while Antony Starr teased the fans by saying the season will be filled with "thick lashings of action and gore."
In the premiere episode titled "Something Out of the Bible," Rebecca Bowman was left for dead while Lotus got a lead as Rebecca's Global Positioning System (GPS) led him to Hood's cabin.
Afterwards, Lotus told Hood about Rebecca's death on the outskirts of the town and how her body was savagely ripped. This was the third victim in the serial murder case and Lotus still had no idea who was behind it.
Hopewell, who served as Hood's criminal accomplice, also returned in the premiere episode. However, it seemed she was more than willing to leave the path of crime and get a new life.
Whether Lotus will find any lead regarding the serial killer will become apparent only when the episode airs.