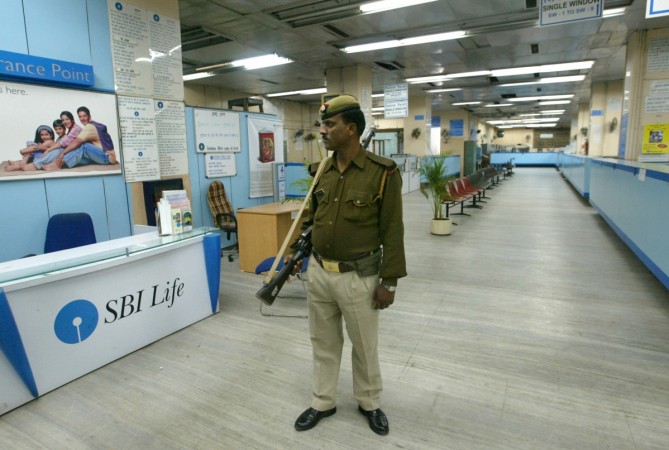 A last-minute effort to prevent bank employees from going on strike on Friday (July 29) failed on Tuesday. Bank unions, the government and the Indian Banks' Association could not agree on what the unions have termed "unwarranted banking reform measures."
The strike is therefore imminent, covering 80,000 branches across India, according to a trade union office-bearer.
The conciliatory meeting between the United Forum of Bank Unions (UFBU), the Indian Banks' Association (IBA) and the central government held on Tuesday did not yield results, according to C.H.Venkatachalam, general secretary, All India Bank Employees' Association (AIBEA). The meeting was called by the Chief Labour Commissioner (Central), Union Labour ministry.
"Accordingly, 10 lakh employees and officers of public sector banks, old generation private banks and foreign banks in more than 80,000 branches all over the country will observe the strike on July 29, 2016 to express our opposition and protest against these unwarranted banking reform measures," Venkatachalam said.
Bank unions that will participate in the strike include AIBEA, AIBOC, NCBE, AIBOA, BEFI, INBEF, INBOC, NOBW, NOBO.
Unlike central government employees, who had threatened to go on strike over the proposals of the 7th Central Pay Commission over salary hike and allowances, but later deferred it, bank employees are opposing the merger of associate banks of the State Bank of India (SBI) with the parent (SBI). They are also opposing a proposal to bring down the government's stake in IDBI Bank to below 50 percent, effectively privatising it. The government currently holds about 73.98 percent stake in the lender. IDBI Bank has about 17,500 employees.
Bank employees had got a salary hike of 15 percent as part of the wage agreement signed last May, which was implemented with retrospective effect from November 2012 and was agreed to be valid for five years.
"Employees and officers from 43 banks including public sector banks, old private sector banks and some of the foreign banks benefit from the wage revision. The current wage revision is effective from November 1, 2012 and will be valid for 5 years. In all 11 All India Employees' Unions and Officers' Associations participated in the wage revision exercise," the Indian Banks' Association had said.
The wage revision was estimated to cost Rs. 4,725 crore annually in additional salaries and allowances. It was also decided that public sector banks will remained closed on second and fourth Saturdays.