RATING: 2.5
MOVIE: Bank Chor
DIRECTOR: Bumpy
CAST: Riteish Deshmukh, Vikram Thapa, Bhuvan Arora, Vivek Oberoi, Sahil Vaid, Rhea Chakraborty
GENRE: Bollywood Comedy Thriller
There have been a number of Bollywood movies on bank robbery, but not many were of comedy genre. The makers of Bank Chor have tried a different thing, which irritates you towards the beginning, but gradually turns out to be an interesting piece.
STORYLINE
Three amateur robbers -- Champak (Riteish Deshmukh), Genda (Vikram Thapa) and Gulab (Bhuvan Arora) -- are all set to loot a bank in the most childish manner possible. Genda and Gulab's idea of disguise is even more stupid as the two are seen wearing elephant and horse masks.
While Champak is the only somewhat intelligent one among the three, Genda and Gulab are fool enough to turn the rather easy robbery into a mess for themselves. CBI officer Amjad Khan (Vivek Oberoi) arrives at the spot to make things even worse for the trio. While Amjad wants the three to be nothing less than dead, Gayatri Ganguly (Rhea Chakraborty), a journalist, is the only one who wants them to be spared.

Although it appears to be a simple, boring plot, Bank Chor is filled with several twists and turns that keep unfolding in the second half. Apart from Riteish, his team and Vivek Oberoi, Sahil Vaid plays the most interesting character in the movie, which actually helps you recover from the boredom that the first half gives. Sahil Vaid as Jugnu turns the second half of the movie into a quite pleasant one. Nothing much can be revealed about his character as that is one of the biggest twists in the plot.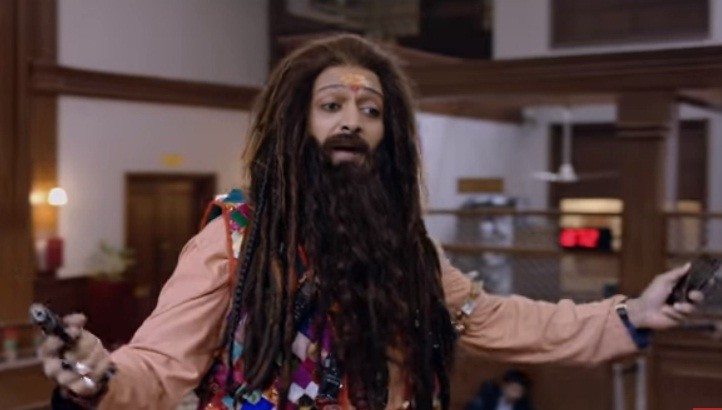 PERFORMANCES
Riteish has proved his mettle in comedy many a times in the past. He is a brilliant actor, but Bank Chor fails to exploit his talent to the full. Although it is a comedy thriller, there are not many good punch lines that will tickle your funny bones. However, Riteish manages to entertain with the limited resources.
Vikram Thapa and Bhuvan Arora play their stupid characters quite well, and their arguments on Delhi vs Mumbai is considerably funny. However, it is Sahid Vaid who actually steals the show, with his antics. He has mostly been seen as a good-natured funny guy in his movies, but his character and acting in Bank Chor will surprise you.
Vivek Oberoi holds a macho avatar, with a long moustache, which however, does not really look good on his face. Acting-wise, Vivek is fine. Rhea Chakraborty again does not have much to do.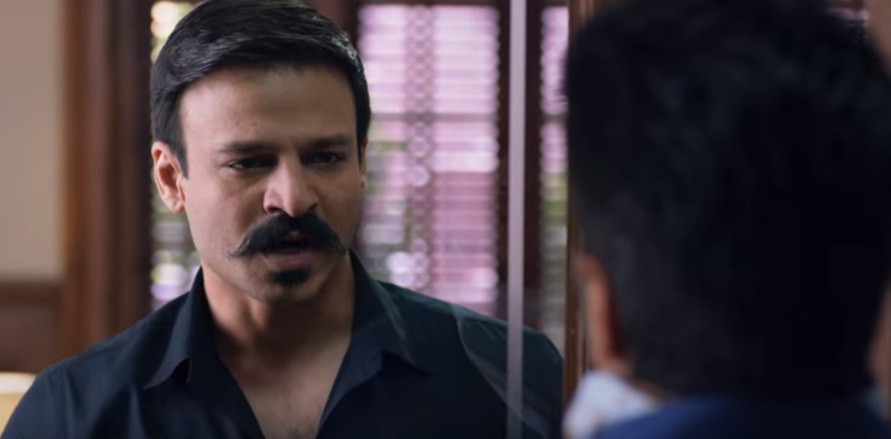 POSITIVES
Bank Chor has some really interesting twists that will keep you hooked to your seats. The second half of the movie hardly has any dull moment, and it will keep surprising you till the end.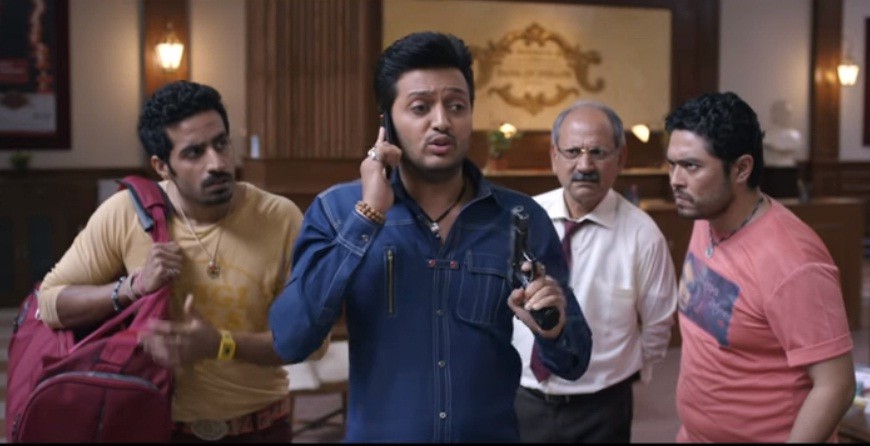 NEGATIVES
The most horrible part of the movie is undoubtedly the first part. Bank Chor really gets unbearable till the interval. The ridiculous punch lines and the acts of stupidity will make you curse yourself for wasting your money and time on watching this movie. Moreover, it features Baba Sehgal too for no good reason, apart from irritating you with his rap.
VERDICT
The first half of Bank Chor will make you curse yourself for buying the tickets, but once you bear it till the interval, the twists and turns in second part will pleasantly help you recover from the trauma.