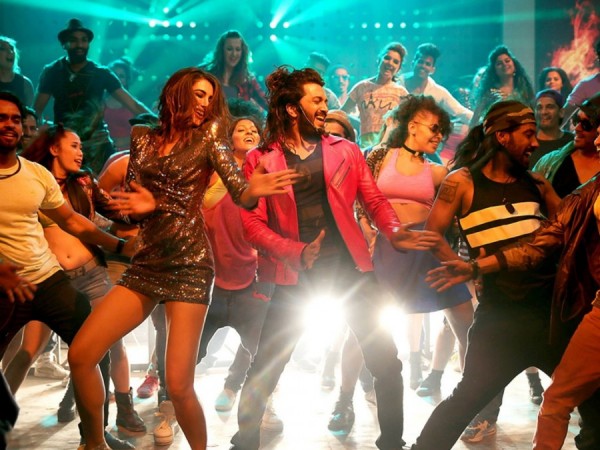 RATING: 1.5
Four friends in a slum are blessed with the gift of music but they are oblivious of their talent and use it only when they fail to fill their pockets through other petty jobs, sometimes criminal activities as well. The underdogs lead very ordinary lives until an NRI lady comes searching for them and gives them the big break. Riteish Deshmukh and Nargis Fakhri-starrer Banjo has the said storyline. While the subject of the movie appears to be quite a tried and tested one, execution of the same is too dull and silly.
PLOT:
Bollywood movie Banjo features Riteish (Taraat) as a gifted banjo player, who always remains high on "desi daru" and runs his livelihood through small scale extortion, but he is much loved by his slum mates.
He has three other friends, who do petty jobs to run their livelihood, but the four occasionally team up together to perform at nearby events as they make the most popular banjo band in the area. With little or no hope from their lives, all of them follow the mantra of "eat, drink, sleep, repeat". However, the entry of a gorgeous NRI, played by Nargis (Chris), brings some colour to Riteish's life.
Nargis comes to India from New York in search of a banjo band to fulfil her dream of releasing her own album. With aid from a friend, she starts the hunt inside the slums of Mumbai and co-incidentally crosses path with Riteish, who instantly falls for her charm and beauty. However, he does not tell Nargis that he is a banjo player as his friend had told him revealing it will put a bad impression.
After much drama, the NRI comes to know that Riteish and his team have a band and then they start preparing for the big chance. When everything was going smoothly and their dreams were about to turn for real, a misfortune strikes Riteish and the band breaks up. Whether things get back on the track and the underdogs are able to show their worth to the world, makes the crux of the story.
LOOPHOLES:
If you are not impressed with the plot of Ravi Jadhav directorial Banjo, there are a number of silly aspects that will make you even more disinterested in this musical drama. Nargis is an NRI but she visiting an Indian slum in shorts and all the male gaze getting concentrated on her legs seemed much clichéd.
Secondly, the climax of the movie shows Riteish and his team entering a big musical fest in a truck, breaking the barricade and performing without any registration or permission. But nobody interrupts him and, in fact, he gets applauded by all, including the performers whose performance is hijacked midway by them.
To make things even more silly, a bunch of women are seen spinning their heads like they are possessed and a man hitting his own body with a whip while they are still performing in front of the young crowd. I have no idea why would anyone exhibit such weird acts in a musical fest.
PERFORMANCE
Riteish has proved his metal as an actor, both in serious and comic roles, and his performance in Banjo is also good enough. Nargis is a good choice for the role of a rockstar NRI, but she has to go a long way when it comes to acting. Dharmesh and other stars have also done justice to their roles.
VERDICT:
Although there are a few funny moments in the film that might bring a smile to your face, the overall film appears too silly and clichéd.