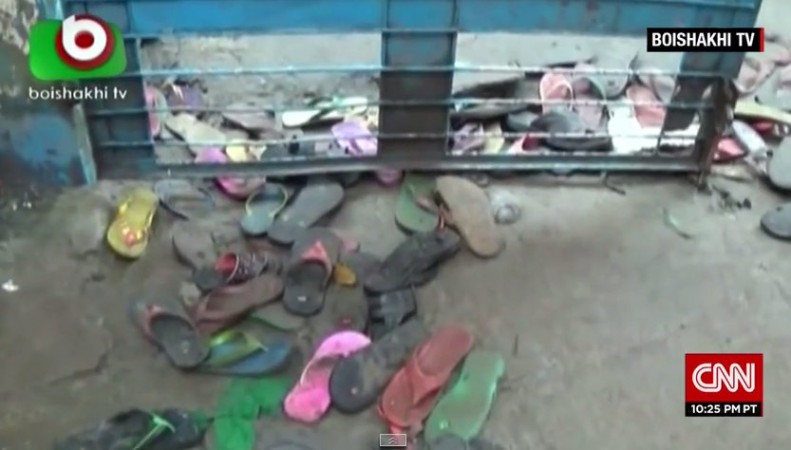 At least 23 people were killed in a major stampede at a Ramadan charity event in Mymensingh city of Bangladesh on Friday morning.
The event took place at a factory compound, located over 132 km from Dhaka.
The owner of the factory had announced that free clothes would be distributed to the poor on Friday. During the holy month of Ramadan, Muslims distribute free food and clothing to the poor.
The local police told AFP that many were crushed to death after the crowd of around 1,500 people tried to enter the factory compound through a small door. They had reportedly been waiting outside the door since dawn.
An eyewitness told bdnews24 that when the gates of the factory opened, many rushed in; and during the chaos, many fell to the ground. "As the gate was opening, everybody ran towards it, pushing and shoving each other and then they started falling," an unnamed witness said.
"Once one person fell to the ground, another 15 to 20 people fell, too. The people got killed when they closed the gate."
Many of the injured as well as the dead people were ferried to the hospital by cycle rickshaws, local television footages showed.
"My wife had gone there to collect some clothes for herself and for our children," said Mohammad Robiul, a rickshaw-puller, The Daily Mail reported citing the Somoy Television news channel.
"We have so far recovered 23 bodies. Most of the dead are poor and emaciated women," Mymensingh police chief Moinul Haque told AFP, putting the number of injured at more than 50.
Amrul Islam, a senior officer at a police station near the factory, told Al Jazeera that the death toll may go up as relatives of many dead people took away the bodies from the scene before the police arrived.
Seven people, including the owner of the factory, have been arrested.