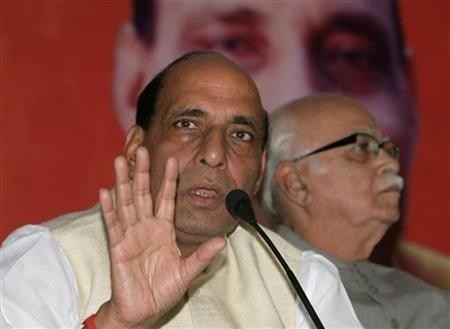 Bangladeshis will neither be able to benefit from visa-on-arrival facility nor will the minors and citizens above the age of 65 years be allowed to enter India without a visa.
The Union Home Ministry has rejected the External Affairs Ministry's proposal to allow visa-free entry to Bangladeshis below the age of 18 and above 65 years of age.
Ahead of Sushma Swaraj' three-day visit to Bangladesh beginning 25 June, the Ministry proposed to include the two visa related issues along with the other agendas to be discussed in the meeting with the officials of Bangladesh.
The Home Ministry rejected both the proposals citing security concerns. The Ministry of Home Affairs is of the view that allowing both the proposed visa norms will lead to problems in the bordering regions, which is already facing issues due to illegal Bangladeshi migrants.
"Both proposals were rejected. The demographics of Assam and two other states has been changed due to Bangladeshi infiltration and a visa-free regime, even for select age-groups, or a visa-on-arrival facility is not feasible in this light," the Economic Times quoted a MHA official.
However, MHA gave a green signal to MEA's proposal to extend the multiple-entry tourist visa for minor and senior citizens of Bangladesh.
"At the moment, such Bangladeshis are given multiple-entry visa for one year. We don't see any problem if the tenure of such visa can be extended up to five years but with the rider that visa-holder will have to appear before the Foreigner Regional Registration Office every year," Hindustan Times quoted MHA official.
Earlier in June, Assam Chief Minister Tarun Gogoi reportedly said that his government received a list of proposals from the Narendra Modi government, seeking their opinion. The list included lifting of visa for Bangladeshis of certain age group and the Assam state government had then opposed the proposal.
According to news reports, Gogoi has blamed Modi for not keeping his promise of asking all the Bangladesh immigrants to leave India after 16 May. He said that he had "not compromised with national security" like the Bhartiya Janta Party has done by "taking a U-turn" and proposing to lift the visa ban.