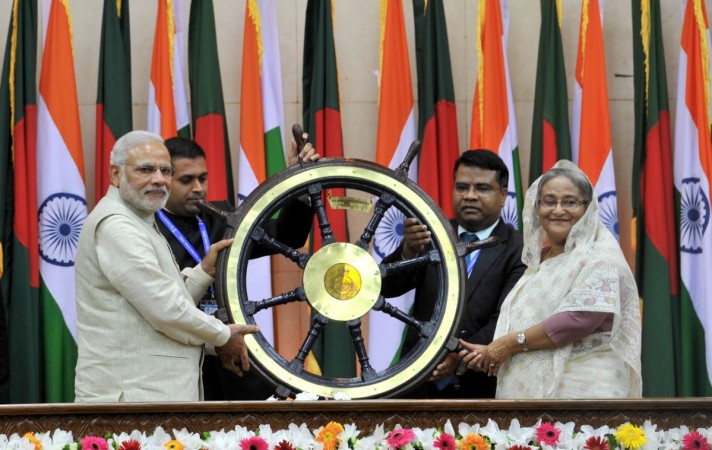 After India, Bangladesh has also opted out of the SAARC Summit in Pakistan saying that the "growing interference" in the "internal affairs of Bangladesh by one country" has created an environment not "conducive" for talks to be held.
"The growing interference in the internal affairs of Bangladesh by one country has created an environment which is not conducive to the successful hosting of the 19th SAARC Summit in Islamabad in November 2016," the Bangladesh government wrote to the SAARC chair in Nepal on Tuesday.
The letter added that "Bangladesh as the initiator of the SAARC process, remains steadfast in its commitment to regional cooperation, connectivity and contacts but believes that these can only go forward in a more congenial atmosphere. In view of the above, Bangladesh is unable to participate in the proposed summit in Islamabad."
The Ministry of External Affairs had said on Tuesday that India would be opting out of the SAARC Summit due to strained relations with Pakistan. It had said that Prime Minister Narendra Modi would not be attending the Summit in Islamabad scheduled to begin on November 9.
Afghanistan and Bhutan have also released official statements saying they would be boycotting the Summit.
Bhutan's letter to the SAARC chair in Nepal stated: "The Royal Government of Bhutan shares the concerns of some of the member countries of SAARC on the deterioration of regional peace and security due to terrorism and joins them in conveying our inability to participate in the SAARC Summit, under the current circumstances."
Afghanistan also cited similar reasons due to which it would not be able to attend the Summit.
"Due to the increased level of violence and fighting as a result of imposed terrorism on Afghanistan, the President Mohammad Ashraf Ghani with his responsibilities as the Commander in Chief will be fully engaged, and will not be able to attend the Summit," the letter said.
Meanwhile, Sri Lanka has also said that it would not attend the event in Islamabad if India pulls out.
The SAARC Summit cannot be held even if one country pulls out.
Regional cooperation and terror don't go together. India pulls out of SAARC Summit in Islamabad pic.twitter.com/jabKoaBegJ

— Vikas Swarup (@MEAIndia) September 27, 2016