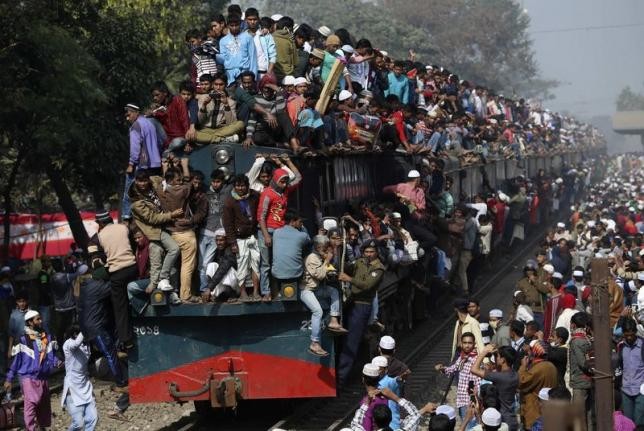 A major disaster was averted in Bangladesh after a driverless train travelled for almost 27 km with all its passengers on board before a brave ticket checker managed to gain access to the engine and bring things to a halt.
The incident which took place on Saturday morning was a close shave for the hundreds of passengers as it was going in the opposite direction with no signal clearance.
According to local media reports, the train started travelling backwards from Rajbari railway station, located some 300 km from Dhaka, where the engine driver had gotten down for a break.
According to a Daily Star report, train driver Mohammad Ali got down at Rajbari station and asked his assistant to keep the engine running. The latter however put the train on reverse and got down.
The Faridpur Express train was supposed to travel from Rajbari station to Faridpur at about 8:10 am. The driverless train instead travelled backwards on the Rajbari-Poradaha route. "The train ran up to Pangsha railway station without any drivers on board," director traffic of Bangladesh Railway Zahurul Islam told The Daily Star.
Finally, Anwar Hossain, a ticket checker on the train, managed to enter the engine room an hour later to save the day for the lucky passengers.
Local reports claim that both the driver and his assistant have been suspended for their negligence.